Category: Insurance
Classic Car Insurance: What Is It, and Should You Have It?
Owning a classic car is a joy for many auto enthusiasts in Oswego, Yorkville, Morris and Minooka. If you have one, you take great care of it so you can fully enjoy it. You likely keep it clean and sheltered and attend to it whenever needed.
Because collectible cars are also often valuable, having the right insurance for them is just as important as maintaining them.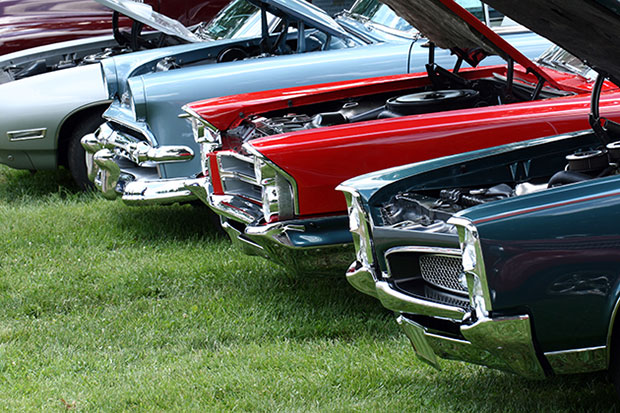 Standard auto insurance factors a car's age, miles and depreciation into its current worth. For this reason, standard policies usually will not protect a classic car for its total value in the event of damage or loss. Rather, it will pay out only the car's replacement cost or its actual cash value (replacement cost minus depreciation), whichever is less.
With a collector car, age, custom features and the level of restoration are traits that add to its worth. The car's present-day value can exceed its original price. Carrying classic car insurance will cover your collectible auto for an agreed (guaranteed) value confirmed by the underwriter or another resource such as an appraiser or a reputable price guide.
As an example, if you have a 1969 Mercury Cyclone CJ two-door fastback valued at $50,000 and it suffers a total loss in an accident, a collectible car insurance policy would pay out the full $50,000.
Plus, if the value of your collectible car continues to rise over time (e.g. you further restore it), you can renegotiate the covered value with your carrier.
Another advantage of the insurance is that because most classic cars are driven much less often than standard vehicles, premiums can be notably less than a standard policy's, which would rate a classic car as a regular vehicle with regular rates.
Types of Classic Car Insurance
Although some insurance might classify vehicles differently, many classic car policies are similar. The following are some common coverage categories; note that defining ages for the types of cars can vary among carriers.
Classic Car Insurance for restored autos 19–24 years old in good working condition with a greater value than other cars of the same make and modelyear
Antique Car Insurance for autos at least 25 years old in good working original or original restored condition
Modified Car Insurancefor autos that are altered from their original condition (e.g. engine, body, chassis, interior)
Kit Cars and Replica Insurancefor representation automobiles that are at least 24 years old with separate manufactured components or that represent the assembled reproductions of any motor vehicle at least 25 years old
What Classic Car Insurance Covers
Insurance for collectible cars is like standard insurance in that it typically covers liability, medical payments and uninsured/underinsured motorists.
Aside from optional coverage such as collision and comprehensive, a classic car policy might also include insurance such as:
roadside assistance including towing with a flatbed truck (required) to prevent wear and tear during transportation
spare parts for items such as rare wheels and transmission or engine components
specialized repair in the event a custom car is damaged
no attendance required insurance for the car during display at a show where you're not present
Find the Right Classic Car Coverage for You
Hometowne Insurance specializes in collectible car insurance for Oswego, Yorkville, Morris and Minooka. With our knowledge and resources, you can determine the coverage options and eligibility for your special collectible auto. We can also inform you about insurance with no mileage restrictions and make you aware of available discounts.
Add extra peace of mind to owning your collectible car – contact Hometowne today.
Oswego: (630) 554-4040
Morris: (815) 942-1312
Email us
We are also a main source of classic car insurance for nearby communities such as Plainfield, Naperville, Aurora, Plano, Montgomery, Batavia and Geneva.
Life Insurance Awareness Month: A Time to Reflect on What Matters
Life can be quick to remind us of its unpredictability: Daily news and events are easy examples of that. We all do our best to live our days peacefully and productively, but in the end we just never know when things might change for us and our loved ones.
September is Life Insurance Awareness Month. For those of us who live and work in Oswego and Morris (IL), it's an opportunity to consider how those we care about will be provided for in the event we can no longer contribute.
Are Retirement Savings Enough?
Ideally, all of us will be able to work and earn until we retire, and we will develop sufficient retirement funds along the way. Upon our passing, those funds will remain an asset to our survivors.
But what if life's circumstances don't allow us to build a large nest egg? Will what we leave behind still support our loved ones?
This is where you can determine if life insurance is a desirable supplement to your retirement. A life insurance policy can make a big difference for survivors.
This can be all the more vital if you have young dependents, and the earlier you start your life insurance in Oswego or Morris, the better. For example, if you are 35 with children ages six and nine, your coverage will cost notably less than if you begin it at 50. You'll also know you'll be providing for your children should something happen to you when they cannot yet provide for themselves.
It's often sensible for both parents to have life insurance as well. This can be particularly important if one stays at home with the kids and the survivor would be responsible for paying the mortgage, childcare costs and other debts or bills.
Life insurance can benefit children later in life as well. For example, if you have a child in middle school or high school, life insurance can help provide for college tuition, student loans or future milestones such as a wedding or a first house.
Let's look at some other situations in which life insurance coverage can benefit those of us in Oswego and Morris.
People with partners, no dependents. Those with a significant other and no dependents may still wish for coverage to assist with payments such as the mortgage or other bills should one of the partners pass away. Life insurance can also help with funeral expenses for the deceased.
Plus, as we know, life can change. People can decide to get married or have children even if they didn't think they would. Acquiring life insurance at lower rates earlier when you're single and without dependents can make your coverage last longer for less.
Debt co-signer. If someone co-signed a loan with you (e.g. car, tuition, credit card), that person would still be responsible for the debt upon your passing. A life insurance death benefit could cover that obligation for the surviving co-signer.
Business owner. If you own a business in Oswego or Morris, life insurance can pay any current debts if you pass away. It can also assist heirs to the business with the estate taxes. If you have a business partner, it can help finance a buy-sell agreement that allows the partner to buy out your share.
Financial planning. If you have a high net worth, life insurance can assist heirs to your estate in paying estate or inheritance taxes. Even if you are not categorized as high net worth, you can still provide an inheritance amount through life insurance.
For investors who have reached the limits of other retirement plans, life insurance with a cash-value component can establish a separate source of retirement savings.
Life Insurance Oswego, Morris: Policy Types and Considerations
In acquiring life insurance, you have a wide range of policies to choose from based on your current situation and financial goals. If you wish to cover a specific period, such as until you retire or your mortgage is paid off, you might opt for a term policy.
If you would like coverage that builds a cash benefit through the years, you could discuss a whole life or universal life policy with your agent.
Main things to consider when looking for life insurance are the amount and cost of coverage you need. You might also inquire about any cost for policy adjustment or cancellation. Note too that the potential insurer may wish to collect information about your health when underwriting your policy.
Find Out More About the Right Life Insurance for You
Having life coverage in Oswego or Morris (IL) can give you great peace of mind in knowing you would still be caring for your loved ones even after you are gone. As an independent, full-service agency serving your community, Hometowne Insurance can help guide you to the coverage that's best for you. Connect with a specialist today!
Oswego: (630) 554-4040
Morris: (815) 942-1312
Email us
We are also a main source of life insurance for nearby communities such as Plainfield, Naperville, Aurora, Montgomery, Batavia, Geneva and Yorkville.
Do I Need Insurance for My Oswego or Morris (IL) Home-Based Business?
The number of Americans working from home has been increasing for years. The percentage will likely continue to rise as we keep adjusting to the era of COVID-19.
Working from home in Oswego or Morris offers advantages such as comfort, convenience and flexibility, as well as time and money saved without a commute. At the same time, you may still have business-related concerns such as coverage for work-related injury, property damage or even general liability.
Your homeowners policy covers personal property and activities. If something is "for business use," the coverage will typically be excluded from your personal home policy as written in your policy. For example, if something happens to your work laptop computer in your home office, you often cannot recover expenses.
With this in mind, if you are an employer or an independent contractor with a home office in Oswego or Morris, you should know how much small business insurance to carry.
Home-Based Business Insurance Oswego, Morris: Worker's Comp
In the eyes of the law and the IRS, home-based employers and contractors are both considered self-employed business owners. They must pay their own taxes and cover their own liabilities, as well as workers compensation insurance for themselves and their employees.
If you are self-employed and you or a staff member is injured at your home office or while performing work in the field, you will not have a human resources department to assist with compensated leave. Therefore, it is important to work with an independent insurance agency like Hometowne Insurance. The same applies to missing work for an extended time because of an illness.
By carrying small business workers compensation insurance, you help cover medical costs, legal fees and lost wages due to injury or illness.
Home-Based Business Insurance Oswego, Morris: General Liability
If you have a customer or a non-employee visit your home office and that person is injured from a slip or a fall, your homeowners insurance will not cover related legal and medical expenses. You could also be held liable if another person's property is damaged by your home-based business.
Some homeowners policies may offer add-on endorsements to help cover business liabilities, but the defined exposures to risk are usually limited and dependent on the foot traffic in your home. If your insurer does not offer such endorsements to your policy, you can consider a separate policy for commercial general liability insurance.
General liability insurance may also cover you in a case of libel, slander or infringement of intellectual property.
Home-Based Business Insurance Oswego, Morris: Business Property
Most homeowners policies will not cover property related to a home business, including the office itself. This property might also include items such as a computer, audio/video equipment, special machinery or products you sell. Should it be lost, stolen or damaged, it would not be insured.
Commercial policies are available to protect these assets. You might consider a business owner's policy (BOP) as well. A BOP combines general liability with coverage for your company property. A BOP will protect any property needed to run your business as well as cover you for things such as costs or lost income from business interruption.
Home-Based Business Insurance Oswego, Morris: Other Types of Coverage
Beyond the insurance for small business that we've discussed, coverage you might consider for your home office could include:
commercial auto – if you transport clients, business associates or business property, the vehicle you own or lease for that purpose often needs to be insured on a commercial policy.
commercial umbrella – this gives you an extra layer of protection beyond your main policy's maximum limits; the coverage can be particularly valuable in the event of a business liability lawsuit, which can often exceed a business's actual value.
errors and omissions – if your business provides professional advice or consultation, it could be held responsible for inadequate or incomplete information (errors) or services (omissions) that cause financial harm to another. An errors and omissions policy would cover that risk.
Find Out More About the Right Insurance for Your Home Office
Insurance for small businesses in Oswego and Morris (IL) will likely continue to evolve as more people work from home in the future. As an independent, full-service agency serving your community, Hometowne Insurance can further inform you about the right coverage for your specific home-based business. Connect with a specialist today! 
Oswego: (630) 554-4040
Morris: (815) 942-1312
Email us 
We are also a main source of home-based business insurance for nearby communities such as Plainfield, Naperville, Aurora, Montgomery, Batavia, Geneva and Yorkville.
Why Do I Need Homeowners Insurance?
Those who are buying or have bought a home in Oswego, Plainfield, Naperville, Aurora, Morris or Yorkville know they typically need homeowners insurance as well. Though law doesn't mandate coverage, most mortgage lenders will require it before releasing a loan.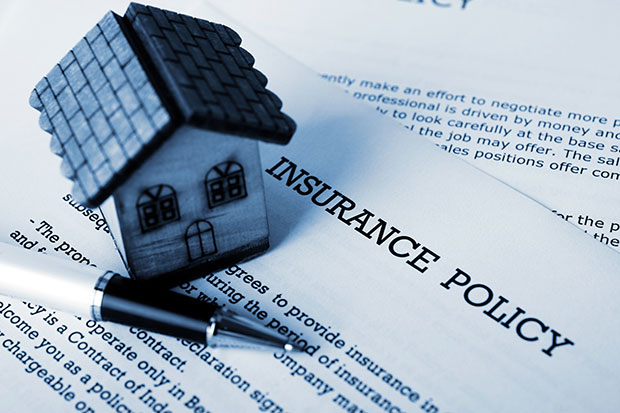 At the same time, not everyone may fully understand what their choices of insurance are or what else a policy might protect.
Some of the top things to consider for the homeowners insurance you need in Oswego, Plainfield, Naperville, Aurora, Morris or Yorkville are the insurance cost, the type of coverage, the quality of the insurance carrier and the quality of the agent serving you.
For our current discussion, we'll give you greater insight into primary benefits of coverage, types of homeowners insurance and other things a policy usually covers.
Primary Coverage Benefits
Perhaps at some point you've wondered "Why do I need homeowners insurance?" There are many good reasons to carry it, and some stand out with distinctive importance. Some major benefits include:
Protection from natural disasters. Damage from a natural occurrence such as fire, flooding or a violent storm is an ever-present possibility. Homeowners insurance will pay for costly repairs in these instances. 
Protection from theft. If someone breaks into your home, steals belongings and damages property in the process, homeowners insurance provides peace of mind by covering costs of loss and repair. 
Protection against lawsuits. In the event someone is injured in your home or on your property, that person may choose to sue. Homeowners insurance helps lower worry and stress by paying for medical bills and legal fees.
Types of Homeowners Insurance
Homeowners insurance is designed for different kinds of properties and protection requirements. Here's a look at several types:
HO-1 (basic form). The most simple and limited kind for single-family dwellings, this policy covers the actual cash value of your home and personal belongings damaged by or lost to 10 identified perils, such as fire, theft and hail. Now rarely offered, HO-1 policies make up less than 2% of coverage nationwide.
HO-2 (broad form). A more common policy and a slight upgrade from the HO-1, the HO-2 covers the dwelling at its replacement cost and personal property at its actual cash value. It also protects the home and personal property from six additional perils, such as freezing, volcanic eruption and accidental discharge of water.
HO-3 (special form). Like the HO-2, the HO-3 provides replacement cost for the dwelling and actual cash value for personal property. It also has an expanded "all risks" protection beyond the HO-2's perils for personal property. The HO-3 does exclude some causes of loss, such as neglect, power failure, and law or ordinance.
HO-5 (comprehensive form). The best and most vigorous homeowners protection, the HO-5 is similar to the H0-3 with the noteworthy difference that both dwelling and personal property are insured at their replacement cost. "All risks" protection also is included without the HO-3's exclusions, and coverage limits are higher for expensive personal property such as furs and jewelry.
HO-8 (older home form). The HO-8 is a special type of policy for homes that don't meet insurer standards for most other homeowners coverage. For example, perhaps the dwelling has antiquated plumbing or wiring or a highly weathered roof. Similar to the HO-1, the HO-8 covers only 10 named perils, and reimbursement is based on the home's actual cash value instead of the replacement cost.
What Else Homeowners Insurance Will Cover
Homeowner policies insure certain things that not everyone may be aware of, including:
Outbuildings, landscaping and hardscaping. If your property includes a barn or a fence, for example, your policy likely covers those for up to 10% of your policy amount (5% for plants). Sometimes coverage will exclude damage caused by certain perils such as wind.
Temporary living expenses if damage makes the home uninhabitable. If fire destroys much of your house and you need to relocate for a time, your homeowners insurance covers your living costs up to a specified limit, including for meals and hotel bills.
Injuries or accidents at your house. If you or a family member causes injury or damage affecting another person at your home, your homeowners insurance carries liability coverage. This also applies to injury by a pet or from a slip or a fall at your property.
Your coverage for personal belongings can include items away from the home as well. For example, if you have a college student who takes a laptop to college and it is stolen, the laptop will likely be covered for replacement cost or actual cash value based on the policy.
Get Started on the Best Available Coverage for You
Hometowne Insurance is an independent, full-service agency that helps homeowners in Oswego, Plainfield, Naperville, Aurora, Morris and Yorkville acquire the insurance they need. We provide you with estimates from more than 10 homeowners insurance carriers so you have a competitive range of cost and coverage possibilities.
Plus, when you combine your homeowners insurance with coverage for your auto, you save even more. Email or call us today (630) 554-4040 for details.
How Much Is Car Insurance in Illinois?
Car insurance is mandatory for those who drive a vehicle in Illinois (including Oswego, Plainfield, Naperville, Aurora, Morris and Montgomery). That mandate includes only a minimum of liability insurance.
To meet the state's requirements, Illinois drivers must carry at least the following liability amounts:
bodily injury – $25,000/person, $50,000/accident
property damage – $20,000/accident
bodily injury by uninsured/underinsured motorist – $25,000/person, $50,000/accident
These mandatory coverages for the state are low, so as mindful consumers, we want to be wary of cheap car insurance that can still leave us exposed.
In the long run, better insurance coverage will always be a better value, particularly when we consider our goal is to protect ourselves, our passengers and anyone else who might be involved in an accident. A full car insurance policy will cover bodily liability, property damage, uninsured/underinsured motorist bodily injury, and comprehensive and collision.
Collision coverage is for when a vehicle hits another vehicle or object. Comprehensive coverage is for theft, vandalism, and damage from weather or fire – i.e. things that can happen to the vehicle when it is not moving.
Factors Behind How Much Car Insurance Costs in Illinois
Because coverage is mandatory, we all pay car insurance premiums. We want to have the best possible coverage for the best available price. However, all insurance carriers assess their customers differently, which leads to a wide range of rates for the same types of coverage among them. Rates can vary by more than $2,000 depending on the company or the policy type, so it's always good to revisit how much insurance costs in Illinois.
Auto insurers will base their auto premiums on factors such as your city of residence and how much coverage you're seeking. Your deductible amount will also influence your cost: the higher the deductible, the lower the premium.
Other cost considerations include age, gender, marital status, credit score and driving record. For our current discussion, we'll briefly review these other determinants.
Age Car insurance will usually cost less for older drivers than for younger ones because of their greater experience on the road. Premiums for a middle-age driver and a teenage driver might differ by thousands of dollars. The good news is that Illinois ranks around the bottom quarter of U.S. insurance costs for teenagers.
Gender A person's gender doesn't weigh in as much as age in determining rates, but it is still considered by underwriters when calculating premiums. In Illinois, the difference in rates between women and men is often minor.
Marital Status Just as for taxes, being married can favor one's car insurance costs. A married couple in Illinois will typically save on their auto premiums.
Credit Score People's credit scores reflect how they manage their money. Research also shows that drivers with higher credit scores tend to be more-responsible auto insurance customers. Underwriters will look closely at credit score in assessing a person's cost of insurance protection.
In Illinois, a driver with an excellent credit score might save as much as $1,000 for the same coverage as a person with a very bad score. (Note: A person with no credit score is evaluated the same as a person with credit that is poor or less than fair.)
Driving Record Drivers with no accidents or moving violations on their record will pay less in premium than drivers who do have them. If a driver is found to be at fault in an accident or cited for a violation such as DUI, insurance costs will increase, and they will continue to climb with any successive occurrences.
On the average, a first minor at-fault accident in Illinois could result in an annual premium increase of a little over $500. A first DUI could raise yearly rates by more than $1,000.
So How Much Does Car Insurance Cost in Illinois?
Determining your most favorable scenario requires having different quotes from different carriers because the costs can range so much. An independent agency is typically your best resource for this access because it is not beholden to a particular carrier.
An independent agency also serves as a central reference for insurance information, meaning you don't have to call multiple companies for quotes.
Get Started on the Best Available Coverage for You
An independent, full-service agency like Hometowne Insurance offers you estimates from more than 10 car insurance carriers. Plus, when you combine your Illinois car insurance with protection for your home, you save even more.
We enjoy serving our customers in nearby communities such as Oswego, Plainfield, Naperville, Aurora, Morris and Montgomery. If you'd like to further discuss how much car insurance costs in Illinois, including available coverage for you, simply email us or call (630) 554-4040.
How Much Does Life Insurance Cost in Illinois?
"Fun is like life insurance; the older you get, the more it costs," American cartoonist and humorist Frank "Kin" Hubbard (1868–1930) once wrote.
One recent survey revealed that more than one-third (35%) of respondents did not currently carry life insurance. Further, more than half (53%) of those aged 54 to 72 admitted they do not have a policy because they think that coverage is too expensive.
Asked when they should purchase life insurance, more than 37% of all survey respondents (and 47% of the Silent Generation) identified "while you're young and healthy."
Our age will often determine how important life insurance seems to us. When we're young, we might appreciate the wisdom of getting coverage, but we also might feel more room to postpone it. As we age, develop additional responsibilities and become more aware of time, the importance of life insurance can naturally start to rise. We come to recognize how it will help support our loved ones when we no longer can.
When we're able, investing in life insurance sooner does prove to be more cost effective. For those of us who live or work in Oswego, Plainfield, Naperville, Aurora or Montgomery, we might then ask, "how much does life insurance cost in Illinois?"
The quick answer is that term life insurance will be the most affordable type, making it particularly popular among young adults starting families. With a term policy, you choose how long the policy will be active, typically from one year to 30 years.
Acquiring a policy when younger is desirable because the rate will stay the same throughout the specified term. When the term expires, the new rate will be based on your current age and health. For this reason, if you are 25 years old in good health with a spouse and two children, you would benefit more by locking in a 30-year term at a lower rate than having a 20-year policy that is recalculated when you turn 45.
Similarly, as we'll see in a moment, if you try to get life insurance at age 50, the premium can be more than triple that of what you would have paid at age 25.
Example Comparisons
To determine how much your life insurance will cost in Illinois, insurers will base your rate mainly on your age, health and gender. Other factors will include weight, occupation, family health history, whether you smoke, the policy length and the amount of coverage.
The following are example rates* for $500,000 in coverage for a 25-year-old male non-smoker in excellent health:
| Product | Monthly-EFT | Quarterly | Semi-Annual | Annual |
| --- | --- | --- | --- | --- |
| 10 Years | $16.53 | $50.35 | $98.80 | $190.00 |
| 15 Years | $16.97 | $51.68 | $101.40 | $195.00 |
| 20 Years | $17.84 | $54.33 | $106.60 | $205.00 |
| 30 Years | $20.45 | $62.28 | $122.20 | $235.00 |
| To Age 65 | $30.02 | $91.43 | $179.40 | $345.00 |
Let's compare that with $500,000 for a 50-year-old male non-smoker in excellent health:
| Product | Monthly-EFT | Quarterly | Semi-Annual | Annual |
| --- | --- | --- | --- | --- |
| 10 Years | $62.64 | $190.80 | $374.40 | $720.00 |
| 15 Years | $76.56 | $233.20 | $457.60 | $880.00 |
| 20 Years | $97.88 | $298.13 | $585.00 | $1,125.00 |
| 30 Years | $183.57 | $559.15 | $1,097.20 | $2,110.00 |
| To Age 65 | $76.56 | $233.20 | $457.60 | $880.00 |
Now $500,000 for a female 25 years, non-smoker, excellent health:
| Product | Monthly-EFT | Quarterly | Semi-Annual | Annual |
| --- | --- | --- | --- | --- |
| 10 Years | $13.92 | $42.40 | $83.20 | $160.00 |
| 15 Years | $14.36 | $43.73 | $85.80 | $165.00 |
| 20 Years | $14.79 | $45.05 | $88.40 | $170.00 |
| 30 Years | $17.84 | $54.33 | $106.60 | $205.00 |
| To Age 65 | $24.80 | $75.53 | $148.20 | $285.00 |
$500,000 for a female 50 years, non-smoker, excellent health:
| Product | Monthly-EFT | Quarterly | Semi-Annual | Annual |
| --- | --- | --- | --- | --- |
| 10 Years | $49.59 | $151.05 | $296.40 | $570.00 |
| 15 Years | $56.55 | $172.25 | $338.00 | $650.00 |
| 20 Years | $71.34 | $217.30 | $426.40 | $820.00 |
| 30 Years | $150.51 | $458.45 | $899.60 | $1,730.00 |
| To Age 65 | $56.55 | $172.25 | $338.00 | $650.00 |
Get Started on the Coverage That's Best for You
Hometowne Insurance Services is a full-service independent agency that provides personal guidance for acquiring the best available term, whole life and universal life insurance for residents of Oswego, Plainfield, Naperville, Aurora and Montgomery.
If you'd like to further discuss how much life insurance costs in Illinois to cover you and your loved ones, simply call us at (630) 554-4040.
*Rates are for example purposes only; actual rates are determined by underwriting procedure that assesses individual variables.