Category:
Homeowners Insurance
Why Use an Independent Insurance Agent?
Imagine you're shopping for a new car in Oswego, Montgomery or Morris (IL). Two dealerships are side by side.
At the first dealership, the salesperson represents a particular make of car and is excited to tell you about all of the new SUVs and hatchbacks offered by that manufacturer. As a devotee of the brand, the salesperson is knowledgeable about the vehicles and all they can offer you.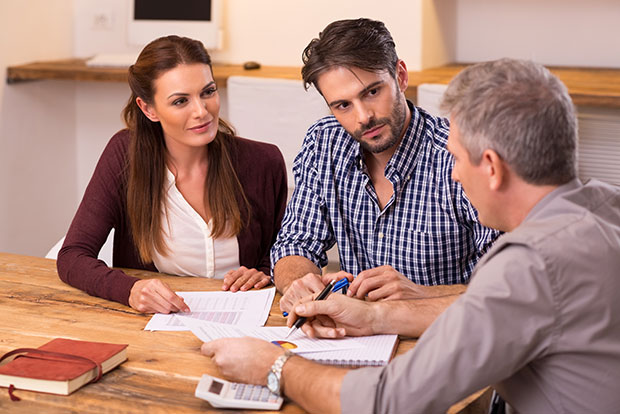 At the second dealership, the salesperson represents multiple makes, models and sizes of auto. The salesperson isn't beholden to one brand, and the inventory has many choices of cars according to what you may currently need.
If you were unsure about which car would be right for you, which dealership do you think might guide you to a better result?
The same question can be asked about insurance agencies. A wider range of coverage types and price points without allegiance to one carrier is but one reason why using an independent insurance agent can benefit you.
Let's look at a few more reasons why using an independent agent in Oswego, Montgomery or Morris can be a great asset.
Why Use an Independent Agent: More Choices, Less Shopping and Maintenance
Most independent insurance agents represent from five to eight different insurance companies. When you need coverage, with an independent agent you will complete just one application to receive multiple quotes from competing carriers.
In other words, the independent agent does the searching and locating of coverage for you, and you get to choose which scenario suits you best. The independent agent works for you, not for an insurance brand.
It's also the independent agent's job to be well informed about the carriers and their products. The agent knows which insurance types and companies are a good fit for different people. With the agent's market insight and knowledge, you can arrive at a greater potential value while saving your own time and effort.
You can usually consolidate your policies too. Instead of manage various statements and payments, you can keep your auto, home and life coverage in one customer profile with the independent agent. Multi-policy discounts might be available as well.
Why Use an Independent Agent: Licensed Professional
A licensed independent insurance agent is an established specialist who has been vetted for professional knowledge and conduct. The state of Illinois requires an agent to pass an exam to sell insurance. The agent must then periodically take and pass future exams based on continuing education requirements.
Why Use an Independent Agent: Dedicated Personal Service
This may be the biggest reason to work with an independent agent. Insurance is a product and a necessity, but acquiring and maintaining it requires good relationships.
An independent insurance agent is often a member of your community with a connection to your neighborhood. The agent understands both the advantages and the challenges of where you live and how insurance fits into those factors.
With an independent agent, you can get to know a professional person by name, and over time you can become even more familiar with each other as you communicate about your changing coverage requirements.
A good independent agent will review your coverage with you at intervals and keep you current with insurance-market conditions that might favor you.
Why Use an Independent Agent: More-Efficient Claims Processing
If it's time to file a claim, your relationship with your independent agent can save you notable effort and time.
Should you need to submit a claim, you can report the event to your agent. The agent will notify the insurer and advise you during the claims process, including helping you fill out the proper forms.
In some cases, with your independent agent's support, you might even resolve in just a few days a claim that would otherwise stretch into weeks or longer.
Connect with the Right Independent Agent for You
Hometowne Insurance is an independent insurance agent with deep roots in Oswego, Montgomery and Morris (IL). Representing 12 different insurance carriers, we provide you with access to many types of coverage as well as local personal service. We are committed to working for you, not for a specific insurance company.
Contact us today to further discuss how we can help you locate the right insurance based on the factors that matter to you.
Oswego/Montgomery: (630) 554-4040
Morris: (815) 942-1312
Email us
We are also an independent insurance agent for nearby communities such as Plano, Plainfield, Batavia, Geneva, Naperville and Aurora.
Understanding Umbrella Insurance
Many of us who live or work in Oswego, Montgomery or Morris (IL) carry both home and auto insurance. Those policies protect us up to set limits of personal liability.
In some cases, however, we might be faced with a liability situation that not is not fully covered by our primary homeowners or automobile policy.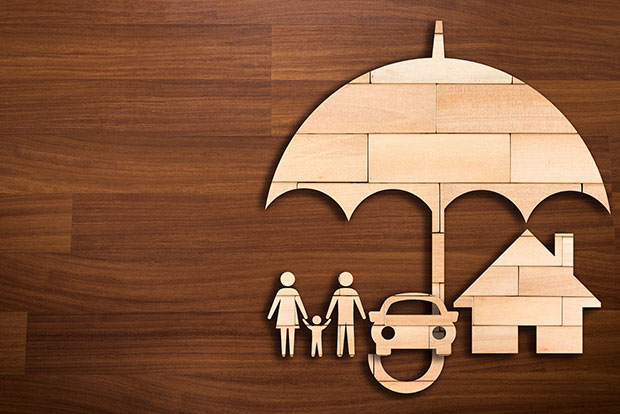 For example, you are out of town in winter and your 20-year-old son has a party. The sidewalk and driveway are not sufficiently shoveled and salted, and someone slips and is badly injured. That person's family decides to sue for medical and rehabilitation expenses.
The injured person will also miss substantial time from work, and the family sues for lost wages as well.
Your homeowners policy has $300,000 in liability protection. As an outcome of the family's litigation, the insurance company and the injured person agree on a settlement of $325,000. You would then need to produce the $25,000 difference. Some people might have that amount saved, and some might not.
Still others might not be concerned about the expense because they carry an umbrella policy, which would defend the insured.
Umbrella Insurance: What It Is and How It Works
Umbrella insurance is coverage that extends financial protection for liability beyond what is specified in other primary policies, such as your auto and homeowners insurance.
Typically, before umbrella coverage pays out, the primary policy must disburse funds first. Using our slip-and-fall example, the primary homeowners insurance will pay the first $300,000 of liability costs. The umbrella coverage then will pay out the $25,000 balance.
Now let's consider an example involving auto insurance. You're involved in a collision in which the other driver's car is totaled and the driver is injured, and it's determined you're at fault. The car must be replaced, and in addition to requiring medical care and rehabilitation, the other driver will not be able to work for some time.
In the end, the insurance company and the driver agree on $400,000 to cover costs. The primary policy will pay out for the car replacement, medical bills and lost wages up to $100,000 per person and $300,000 per claim. If you have umbrella insurance, it may pay the remaining $300,000 balance owed.
Do I Really Need Umbrella Insurance?
The preceding scenarios provide an initial idea of how valuable umbrella coverage can become. When you add up all expenses involved in a liability case, the total cost can often surpass a primary policy's standard coverage.
Nearly all states maintain laws governing financial responsibility for drivers deemed responsible for bodily injury and property damage resulting from an accident. If that liability cannot be satisfied by existing coverage and available funds, personal assets can potentially be seized through litigation. If the defendant does not have seizable assets, damages may still have to be paid through future earnings.
With these things considered, it's easy to see how umbrella insurance might benefit anyone. Plus, umbrella insurance often extends to other members of your residence, including a spouse, children and other relatives who live at the home and do not carry insurance in their own name.
If you own rental property, umbrella coverage offers protection beyond what your renter's policy covers for liability as well.
Even more, unlike excess liability coverage, which covers only the same risks as the underlying policy, umbrella insurance broadens to include other hazards such as damages from libel or slander, which are excluded in a standard homeowners policy.
Umbrella insurance even extends to protect your liability risk anywhere else you might be in the world (with the exception of certain property you own under other countries' laws).
What Does Umbrella Insurance Require?
Individual insurance companies establish the underlying coverage of their umbrella policies. The umbrella policy will specify the minimum liability amount you must first have to qualify for the extended coverage.
Many states mandate a minimum amount of liability coverage on an auto policy. However, that amount may be lower than the umbrella carrier's required underlying amount before the umbrella coverage goes into effect. If this is the case, the liability amount on the primary policy would need to be raised to meet the umbrella's minimum.
Some carriers might also specify that all property (home, auto, etc.) must be insured with them before umbrella coverage is available.
What Are Umbrella Insurance Limits and Costs?
Umbrella policies can range from $1 million to tens of millions in protection. Your limit would depend on your insurance budget and how much coverage you wish for.
Umbrella insurance has a superb cost-to-coverage ratio as well. The Insurance Information Institute currently estimates between $150 and $400 per year for a $1 million umbrella policy. This is a much greater value than carrying the same amount of extra liability on the main policy.
What Does Umbrella Insurance Not Cover?
These policies do not cover personal belongings, losses or damage related to operating a business (including home-based businesses), intentional or criminal acts or omissions, and written or oral contracts.
Note too that some agencies may not offer umbrella insurance that includes liability protection against uninsured/underinsured motorists as it relates to an auto insurance policy. This is significant when we look at it more closely.
Let's say your spouse is carpooling your children and their friends to soccer practice. Suddenly, another motorist causes an accident with your spouse's vehicle. It turns out the other driver's auto insurance has low liability coverage (the driver is underinsured).
This would normally mean the other party's policy will cap out quickly and may not cover everyone who was in your spouse's vehicle. With an umbrella policy, some carriers will allow you to endorse your policy to include $1 million of insurance for uninsured/underinsured for automobile coverage.
When we transport our children, family members and others, it is important that we protect them as well, and umbrella insurance can help.
Find the Right Umbrella Insurance for You
Hometowne Insurance has access to many types of umbrella policies from different carriers, including coverage for uninsured/undersinsured motorists under the umbrella.
Contact us today to learn more about umbrella insurance and our versatile options for Oswego, Montgomery and Morris.
Oswego/Montgomery: (630) 554-4040
Morris: (815) 942-1312
Email us
We are also a main source of umbrella insurance for nearby communities such as Plano, Yorkville, Batavia, Geneva, Aurora and Plainfield.
Home and Auto Insurance: Understanding and Determining Deductibles
Those of us who own a home, an auto or both in Oswego, Montgomery or Morris (IL) know how important it is to protect our investment with proper insurance. The insurance deductible is an elemental part of a home or auto policy. In this discussion, we'll examine what a deductible is and how to determine the right one for you.
Your home or auto deductible is how much you will pay when you file a qualifying claim; your insurance will then pay the remainder of the total expense. The deductible is paid with each filing, making it different from health insurance, which covers all costs beyond the deductible minus any co-pays or co-insurance.
The deductible figure is factored as a dollar amount that relates to the insurance premium.  A higher deductible usually corresponds with a lower premium, and a lower deductible has a higher premium.
Let's consider an example involving a home. You have a $1,000 policy deductible (the average amount). A fire causes $5,000 of damage to the kitchen. When you file the claim, you will pay $1,000 for the repair, and the insurer will pay the remaining $4,000.
If your home had sustained less than $1,000 in damage, you would have paid the full amount yourself, and you would not have filed a claim.
(Note that for damage caused by nature such as wind or hail, many policies will calculate the deductible as a percentage, often 1%–5%, of the claim.)
Now let's say you have an auto policy with a $1,000 deductible. While you're driving in snow, your car skids into a barrier, causing $3,500 in damage to the vehicle. To repair the car, you will pay the first $1,000 and your carrier will pay the remaining $2,500.
Let's further review home and auto deductibles separately.
Oswego, Montgomery, Morris (IL) Insurance Deductible: Home
The right homeowners deductible will depend on your financial situation. A good strategy is to carry the highest amount you can afford or that you are comfortable with. The higher deductible will save you more on your premium. Many carriers also may reduce the premium the longer you go into your policy period without making a claim.
If you are financially solvent, whether you pay a low deductible/high premium or a high deductible/low premium may not matter. Your choice may come down to what you can save with lower premiums versus how you measure the chance you'll need to file claims and pay the deductibles.
If you have modest resources, ideally you have savings or an emergency fund, but if you don't, you can still gauge by the numbers. If you can pay $1,000 for a claim but $2,000 would be a stretch, the lower amount will be proper for you. You won't save as much on the premium, but you also won't have to pay as much at once for a repair.
In the event you can pay for a higher deductible, you can lower your premium, depending on the coverage and the insurer.
Oswego, Montgomery, Morris (IL) Insurance Deductible: Auto
Auto insurance can include different deductibles for different coverage such as collision, comprehensive and uninsured/underinsured motorists. Not all auto coverage requires a deductible. Liability insurance, for example, sometimes does not have one; however, the coverage pays only for the damage you cause others, not for damage to you or your car.
The same principle applies to auto insurance as to home insurance: Carry the highest deductible you can afford should your vehicle be damaged. In addition to lowering your premium, some insurers may offer a "disappearing deductible" program in which your liability amount goes down for each year without a claim.
Deductibles for auto coverage typically range between $500 and $2,000.
Find the Right Coverage and Deductible for You
The Hometowne Insurance team can help guide you through deciding on the desired coverages and deductibles for your auto and homeowners insurance.
Contact us today to find out more about our versatile options for Oswego, Montgomery and Morris.
Oswego/Montgomery: (630) 554-4040
Morris: (815) 942-1312
We are also a main source of home and auto insurance for nearby communities such as Batavia, Geneva, Aurora, Plainfield, Plano and Naperville.
Renters Insurance: You Don't Have to Own to Have Coverage
Homeowners in Oswego, Montgomery and Morris (IL) are familiar with the importance of having homeowner's insurance. Those who rent rather than own their residence likewise have access to coverage benefits that offer protection and peace of mind.
Also referred to as tenants insurance, renters insurance offers coverage similar to a homeowners policy except that it does not include the rented dwelling or structure aside from minor alterations to it the tenant might make. The building itself is covered by the landlord's policy, which usually has limited or no protections for tenants.
Because a renters policy concerns personal loss and injury and not the full replacement of a dwelling or structure, the cost of coverage also is notably less.
Oswego, Montgomery, Morris (IL) Renters Insurance: Types
A renters policy typically includes three kinds of coverage:
Liability to help protect you in the event you are held liable for injury to another person or damage to their property. For example, someone slips and hurts their back in your apartment, or you accidentally break someone's house window.
Personal property for protecting your belongings against "named perils" such as theft, fire, freezing, smoke and vandalism. Personal property coverage reimburses for the cost of repair or replacement of items such as furniture, appliances, instruments, electronics and clothing. (Valuables such as jewelry or a coin collection may have exclusions or limitations.)

This coverage can also sometimes extend to property beyond the rented residence (e.g. an expensive guitar is stolen from a car trunk).
Additional living expenses for costs such as meals and temporary accommodations (e.g. hotel) in the event your rented space becomes uninhabitable, such as from fire or water damage.
Each coverage type will reimburse costs up to the maximum limits specified in the policy.
Oswego, Montgomery, Morris (IL) Renters Insurance: Payout Options
In establishing renters insurance, you can choose reimbursement according to either the actual cash value or the replacement cost.
Cash-value coverage pays the original cost of the item minus depreciation. Let's say you have a pinball machine you bought three years ago for $1,700. One day, the game is badly damaged by a power surge during an electrical storm. The insurer will pay the calculated amount of $1,700 less three years of wear and tear.
With replacement-value coverage, the insurer would pay out what it would cost to buy a replacement pinball machine today.
In most cases, a renters policy will pay the covered loss after you've met the specified deductible, which is usually determined by your set premium. As with most forms of insurance, a higher premium usually has a lower deductible (and vice versa).
Oswego, Montgomery, Morris (IL) Renters Insurance: Amount Needed
You might wonder how much coverage you need for your rented living quarters. If you have very few possessions, or they are mostly used items of limited value, carrying just liability coverage or a small policy with a large deductible may be sufficient for you.
On the other hand, if your apartment includes high-end art, furniture and electronics, you'll probably want to seek broader coverage.
To make the most of your renters insurance, you'll want to keep a current list of your belongings as well as a photo or video record of them and store this documentation in a secure location. Also keep sales receipts for purchases greater than $50 with your records. Having this information readily available will be highly useful should you ever need to file a claim.
Find the Right Renters Coverage for You
Hometowne Insurance specializes in renters insurance for Oswego, Montgomery and Morris. We can answer your questions about which coverage is ideal for you based on your specific factors. We can also help you determine which coverage limits will best serve you.
Please feel free to call us whenever you'd like to learn more about the possibilities of renters insurance.
Oswego/Montgomery: (630) 554-4040
Morris: (815) 942-1312
Email us
We are also a main source of renters insurance for nearby communities such as Aurora, Plainfield, Naperville, Batavia, Geneva and Plano.
Do I Need Insurance for My Oswego or Morris (IL) Home-Based Business?
The number of Americans working from home has been increasing for years. The percentage will likely continue to rise as we keep adjusting to the era of COVID-19.
Working from home in Oswego or Morris offers advantages such as comfort, convenience and flexibility, as well as time and money saved without a commute. At the same time, you may still have business-related concerns such as coverage for work-related injury, property damage or even general liability.
Your homeowners policy covers personal property and activities. If something is "for business use," the coverage will typically be excluded from your personal home policy as written in your policy. For example, if something happens to your work laptop computer in your home office, you often cannot recover expenses.
With this in mind, if you are an employer or an independent contractor with a home office in Oswego or Morris, you should know how much small business insurance to carry.
Home-Based Business Insurance Oswego, Morris: Worker's Comp
In the eyes of the law and the IRS, home-based employers and contractors are both considered self-employed business owners. They must pay their own taxes and cover their own liabilities, as well as workers compensation insurance for themselves and their employees.
If you are self-employed and you or a staff member is injured at your home office or while performing work in the field, you will not have a human resources department to assist with compensated leave. Therefore, it is important to work with an independent insurance agency like Hometowne Insurance. The same applies to missing work for an extended time because of an illness.
By carrying small business workers compensation insurance, you help cover medical costs, legal fees and lost wages due to injury or illness.
Home-Based Business Insurance Oswego, Morris: General Liability
If you have a customer or a non-employee visit your home office and that person is injured from a slip or a fall, your homeowners insurance will not cover related legal and medical expenses. You could also be held liable if another person's property is damaged by your home-based business.
Some homeowners policies may offer add-on endorsements to help cover business liabilities, but the defined exposures to risk are usually limited and dependent on the foot traffic in your home. If your insurer does not offer such endorsements to your policy, you can consider a separate policy for commercial general liability insurance.
General liability insurance may also cover you in a case of libel, slander or infringement of intellectual property.
Home-Based Business Insurance Oswego, Morris: Business Property
Most homeowners policies will not cover property related to a home business, including the office itself. This property might also include items such as a computer, audio/video equipment, special machinery or products you sell. Should it be lost, stolen or damaged, it would not be insured.
Commercial policies are available to protect these assets. You might consider a business owner's policy (BOP) as well. A BOP combines general liability with coverage for your company property. A BOP will protect any property needed to run your business as well as cover you for things such as costs or lost income from business interruption.
Home-Based Business Insurance Oswego, Morris: Other Types of Coverage
Beyond the insurance for small business that we've discussed, coverage you might consider for your home office could include:
commercial auto – if you transport clients, business associates or business property, the vehicle you own or lease for that purpose often needs to be insured on a commercial policy.
commercial umbrella – this gives you an extra layer of protection beyond your main policy's maximum limits; the coverage can be particularly valuable in the event of a business liability lawsuit, which can often exceed a business's actual value.
errors and omissions – if your business provides professional advice or consultation, it could be held responsible for inadequate or incomplete information (errors) or services (omissions) that cause financial harm to another. An errors and omissions policy would cover that risk.
Find Out More About the Right Insurance for Your Home Office
Insurance for small businesses in Oswego and Morris (IL) will likely continue to evolve as more people work from home in the future. As an independent, full-service agency serving your community, Hometowne Insurance can further inform you about the right coverage for your specific home-based business. Connect with a specialist today! 
Oswego: (630) 554-4040
Morris: (815) 942-1312
Email us 
We are also a main source of home-based business insurance for nearby communities such as Plainfield, Naperville, Aurora, Montgomery, Batavia, Geneva and Yorkville.
Why Do I Need Homeowners Insurance?
Those who are buying or have bought a home in Oswego, Plainfield, Naperville, Aurora, Morris or Yorkville know they typically need homeowners insurance as well. Though law doesn't mandate coverage, most mortgage lenders will require it before releasing a loan.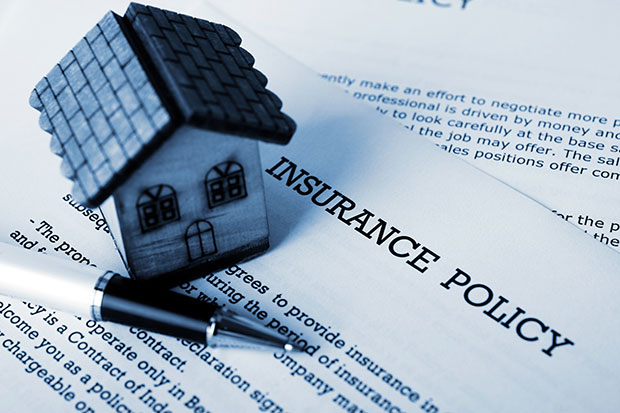 At the same time, not everyone may fully understand what their choices of insurance are or what else a policy might protect.
Some of the top things to consider for the homeowners insurance you need in Oswego, Plainfield, Naperville, Aurora, Morris or Yorkville are the insurance cost, the type of coverage, the quality of the insurance carrier and the quality of the agent serving you.
For our current discussion, we'll give you greater insight into primary benefits of coverage, types of homeowners insurance and other things a policy usually covers.
Primary Coverage Benefits
Perhaps at some point you've wondered "Why do I need homeowners insurance?" There are many good reasons to carry it, and some stand out with distinctive importance. Some major benefits include:
Protection from natural disasters. Damage from a natural occurrence such as fire, flooding or a violent storm is an ever-present possibility. Homeowners insurance will pay for costly repairs in these instances. 
Protection from theft. If someone breaks into your home, steals belongings and damages property in the process, homeowners insurance provides peace of mind by covering costs of loss and repair. 
Protection against lawsuits. In the event someone is injured in your home or on your property, that person may choose to sue. Homeowners insurance helps lower worry and stress by paying for medical bills and legal fees.
Types of Homeowners Insurance
Homeowners insurance is designed for different kinds of properties and protection requirements. Here's a look at several types:
HO-1 (basic form). The most simple and limited kind for single-family dwellings, this policy covers the actual cash value of your home and personal belongings damaged by or lost to 10 identified perils, such as fire, theft and hail. Now rarely offered, HO-1 policies make up less than 2% of coverage nationwide.
HO-2 (broad form). A more common policy and a slight upgrade from the HO-1, the HO-2 covers the dwelling at its replacement cost and personal property at its actual cash value. It also protects the home and personal property from six additional perils, such as freezing, volcanic eruption and accidental discharge of water.
HO-3 (special form). Like the HO-2, the HO-3 provides replacement cost for the dwelling and actual cash value for personal property. It also has an expanded "all risks" protection beyond the HO-2's perils for personal property. The HO-3 does exclude some causes of loss, such as neglect, power failure, and law or ordinance.
HO-5 (comprehensive form). The best and most vigorous homeowners protection, the HO-5 is similar to the H0-3 with the noteworthy difference that both dwelling and personal property are insured at their replacement cost. "All risks" protection also is included without the HO-3's exclusions, and coverage limits are higher for expensive personal property such as furs and jewelry.
HO-8 (older home form). The HO-8 is a special type of policy for homes that don't meet insurer standards for most other homeowners coverage. For example, perhaps the dwelling has antiquated plumbing or wiring or a highly weathered roof. Similar to the HO-1, the HO-8 covers only 10 named perils, and reimbursement is based on the home's actual cash value instead of the replacement cost.
What Else Homeowners Insurance Will Cover
Homeowner policies insure certain things that not everyone may be aware of, including:
Outbuildings, landscaping and hardscaping. If your property includes a barn or a fence, for example, your policy likely covers those for up to 10% of your policy amount (5% for plants). Sometimes coverage will exclude damage caused by certain perils such as wind.
Temporary living expenses if damage makes the home uninhabitable. If fire destroys much of your house and you need to relocate for a time, your homeowners insurance covers your living costs up to a specified limit, including for meals and hotel bills.
Injuries or accidents at your house. If you or a family member causes injury or damage affecting another person at your home, your homeowners insurance carries liability coverage. This also applies to injury by a pet or from a slip or a fall at your property.
Your coverage for personal belongings can include items away from the home as well. For example, if you have a college student who takes a laptop to college and it is stolen, the laptop will likely be covered for replacement cost or actual cash value based on the policy.
Get Started on the Best Available Coverage for You
Hometowne Insurance is an independent, full-service agency that helps homeowners in Oswego, Plainfield, Naperville, Aurora, Morris and Yorkville acquire the insurance they need. We provide you with estimates from more than 10 homeowners insurance carriers so you have a competitive range of cost and coverage possibilities.
Plus, when you combine your homeowners insurance with coverage for your auto, you save even more. Email or call us today (630) 554-4040 for details.