Category:
Auto Insurance
10 Tips for Safer Winter Driving
When those of us who live or work in Oswego, Montgomery or Morris (IL) think of our Midwestern winter, a few things may leap straight to mind: ice and snow, wind chill, nighttime at four-thirty. Perhaps some extra cough medicine too.
Winter also often puts our driving skills to the test. According to the National Highway Traffic Safety Administration, 17% of all accidents happen in winter conditions. The Federal Highway Administration further points out that snowy, slushy or icy roads are responsible for 24% of weather-related accidents and that 15% of bad-weather accidents occur during snowfall or sleet. Each year, these incidents result in injuries and fatalities.
Winter calls for us to adjust the way we drive. We need to be prepared, alert and conscientious. In this discussion, we'll review 10 useful tips for safer winter driving.
1. Make sure your car is prepared for winter driving. Check the headlights, brake lights, turn signals, interior lights and emergency flashers (hazard lights). Also test your battery. The battery power will drop as the temperature falls, so you want to make sure you won't get stuck without the charge your car needs to operate.
Ensure you have an ice scraper and proper winter wiper blades (ideally new ones) and maintain sufficient winter wiper fluid (rated for -30°F). Keep your gas tank at least half-full to prevent gas-line freeze.
When winter weather is wet and slushy, consider switching out standard floor mats for those made with rubber or another thicker material. For the driver's seat, the floor mat should not interfere with operating the gas and brake pedals.
Bringing your car to a mechanic for maintenance before the winter driving season begins is always a good idea as well.
2. Pay attention to your tires. Safe winter driving benefits from winter tires with a deeper and more flexible tread. If you are using all-season tires, check the tread by inserting a penny. If the tread does not reach the top of Lincoln's head, you don't have enough. Also keep an eye on the air pressure in the tires, because cold weather will often lower it.
3. Clean the components that assist your safety. This includes the car's side mirrors and any outer camera lenses (e.g. back-up, lane departure). Remove dirt, ice and snow from sensors such as for blind spot, crash prevention and automatic emergency braking.
4. Know your car's capabilities. Be familiar with your car's built-in safety features. For example, many new vehicles now include traction control, which helps the vehicle gain traction on snowy, icy or wet surfaces, especially when accelerating from a stopped or slow position or when trying to go up a slippery hill. Many cars also have an anti-lock braking system, which supports steering in an emergency by restoring traction to the tires.
5. Ensure safe car seats and booster seats. A child's car seat or booster seat should be correct for the child's age and size. It should be properly installed as well. You can verify your seat is correctly installed at a car seat inspection station. Here by us, you'll find one at the Oswego Police Department, the Morris Police Department or the Montgomery and Countryside Fire Protection District.
Note too that thicker winter coats can interfere with the harness fit on a child in a car seat or booster seat. If a bulky coat will interfere with a proper fit, consider keeping the child warm with thin, warm layers and place blankets or coats around the child after the harness is snug and secure.
6. Plan your route. Before you head out, check the weather, traffic and road conditions. Have a good idea of the route you will take, and inform others of it as well. Also allow more time than you normally would to arrive at your destination.
7. Watch your speed. Controlling or stopping your car is much harder on a slick or snow-covered surface. In 2019, there were an estimated 182,000 police-reported crashes due to wintry conditions. Reduce your speed in winter weather. Also avoid using cruise control.
8. Drive in a way that avoids accidents. Increase the distance between you and the car in front of you so you have more room to stop if needed. If you have antilock brakes, apply steady pressure to the brake pedal. If you don't have antilock brakes, pump the brakes rather than press down hard on them so the wheels do not lock up.
Accelerate slowly to avoid skids. If you do start to skid, steer in the direction of the skid so when you regain your traction you won't have to overcorrect to stay in your lane.
If your vision through the windshield becomes limited, such as by heavy snowfall, pull over to a safe location other than the shoulder and wait until the conditions have subsided.
Always drive sober, always wear your seat belt and always avoid being distracted, such as by your cell phone.
9. Keep your car stocked for safety. In the event you get stranded, being properly equipped will ensure you have what you need until help arrives. This can include items such as a snow shovel, a broom, blankets, a flashlight, jumper cables and emergency markers such as flares. It can also be wise to have a cell-phone charger, food and water, medications and extra clothes.
10. Know what to do in an emergency. If your car leaves you stuck in bad weather, remain focused on yourself, any passengers, your car and your surroundings. Stay with the car as you try to find roadside assistance. Also make sure your car can be seen, such as by keeping the interior dome light on or by putting bright markers on the antenna or windows.
If you need to run the car for warmth, ensure the exhaust pipe is clear of any snow and keep the car running only sporadically and just enough to stay warm. Don't run the car for long periods with the windows up or in an enclosed space.
Find the Right Insurance Cost and Coverage for You
As an independent agent serving Oswego, Montgomery and Morris, Hometowne Insurance specializes in connecting you with the auto insurance that is right for the details specific to you. If you have questions about your auto coverage or would like to receive an estimate involving different potential scenarios, we welcome hearing from you and assisting you. Simply give us a call!
Oswego/Montgomery: (630) 554-4040
Morris: (815) 942-1312
Email us
We also help people with finding the right auto insurance in nearby communities such as Aurora, Batavia, Plano, Yorkville, Plainfield and Naperville.
Ways to Lower Your Auto Insurance Bill
If you live or work in Oswego, Montgomery or Morris (IL) and drive a car, you understand the need to insure it. You naturally want the best coverage for the best price as well, so it's always good to know the different ways you can lower your auto insurance bill.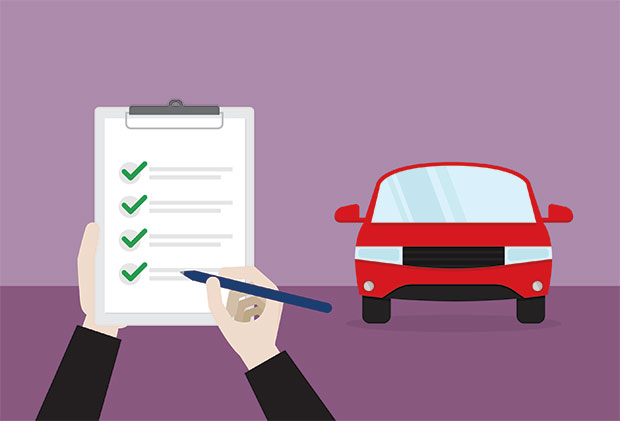 One big thing to remember is that auto insurance isn't a fixed expense that you're bound to. Rather, you can do things both now and later to ensure you're getting the most value from your insurance investment.
Way to Lower Your Auto Insurance Bill: Have Your Agent Shop It for You
Competing insurance companies charge different rates at different times for similar coverage. In determining rates, they may apply their own formulas that consider factors such as age, driving record and credit history. To save more money, you want your agent to find a carrier with the right rate for the driver you are today.
Having access to quotes from several carriers lets you compare them. Once you have chosen coverage, you also can review your policy every six to 12 months as it renews. That way, you can determine if you are still getting the best coverage for the best price. Insurers often lower their rates to attract new customers, and it's always possible that you could benefit too.
Way to Lower Your Auto Insurance Bill: Look for Discounts
Most insurance companies usually offer different policy discounts. Your driving record and your type of auto can be two factors that might determine possible savings. For example, coverage for a middle-aged man driving a Ford passenger car will usually cost less than insurance for a young man with a Corvette.
Safety features can play a part too. A car with chest airbags, a security system and anti-lock brakes may qualify for a better rate than a car without those items.
Bundling policies by quoting auto and home insurance in a package will save you money as well. Other discount variables could be paperless statements, direct-debit of premium payments and paying the premium in full as opposed to in installments.
Teen drivers might qualify for discounts by having good grades or taking a safe-driving course. You could save up to 20% if your child is a B or better student.
Way to Lower Your Auto Insurance Bill: Drive Responsibly
By driving responsibly, you drive safely, carefully and courteously. Fewer accidents and moving violations result in better auto insurance rates. Being careful does pay off.
While the discount for safe and responsible driving can vary, it can often be between 10% and 25%. It also is usually determined by how long you drive without an accident or a claim. For example, a driver with three years of safe, claim-free driving might qualify for one discount tier and a driver with five years of safe driving may earn a higher tier.
Way to Lower Your Auto Insurance Bill: Raise the Deductible
A higher deductible will have a lower monthly premium. For example, adjusting your deductible from $500 to $750 could reduce the cost of your collision coverage by as much as 20%. If you adjust the deductible to $1,000, you could save even more.
At the same time, you want to make sure the deductible won't be too high should you ever have to pay it. Consider your ability to pay your deductible in addition to what you would like to save on your premium.
Way to Lower Your Auto Insurance Bill: Reduce Your Coverage
Lowering your coverage amounts can lower your premium. You might save by reducing certain coverage amounts as long as they still comply with limits required by Illinois.
Always speak to your insurance agent before lowering your coverage. State minimum coverage covers very little.
Way to Lower Your Auto Insurance Bill: Leverage Your Credit Score
Your credit score is linked to your likelihood to file an insurance claim, so insurance companies will factor it in when pricing a quote for you. Drivers with no credit or bad credit will almost always pay more for insurance than drivers with good credit.
If you do have good credit, your score will often help lower your premium. If you have no credit or poor credit, you can look to build or improve it. A credit score that gets better over time can position you for a better future premium – and keep more money with you.
Find the Right Cost and Coverage for You
When exploring ways to lower your auto insurance premium, it's always a good idea to go over your coverages with your independent agent. Your Hometowne Insurance agent can help you identify ways to reduce your bill and find discounts you're entitled to. Contact us today to further discuss your auto insurance in Oswego, Montgomery or Morris.
Oswego/Montgomery: (630) 554-4040
Morris: (815) 942-1312
Email us
We also offer ways to lower auto insurance bills for drivers in nearby communities such as Plano, Yorkville, Batavia, Plainfield, Naperville and Aurora.
Why Use an Independent Insurance Agent?
Imagine you're shopping for a new car in Oswego, Montgomery or Morris (IL). Two dealerships are side by side.
At the first dealership, the salesperson represents a particular make of car and is excited to tell you about all of the new SUVs and hatchbacks offered by that manufacturer. As a devotee of the brand, the salesperson is knowledgeable about the vehicles and all they can offer you.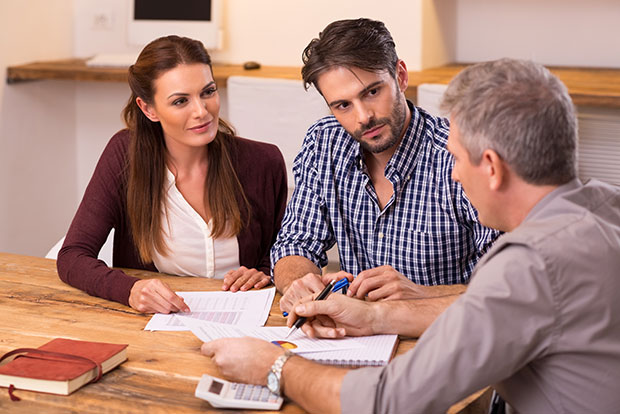 At the second dealership, the salesperson represents multiple makes, models and sizes of auto. The salesperson isn't beholden to one brand, and the inventory has many choices of cars according to what you may currently need.
If you were unsure about which car would be right for you, which dealership do you think might guide you to a better result?
The same question can be asked about insurance agencies. A wider range of coverage types and price points without allegiance to one carrier is but one reason why using an independent insurance agent can benefit you.
Let's look at a few more reasons why using an independent agent in Oswego, Montgomery or Morris can be a great asset.
Why Use an Independent Agent: More Choices, Less Shopping and Maintenance
Most independent insurance agents represent from five to eight different insurance companies. When you need coverage, with an independent agent you will complete just one application to receive multiple quotes from competing carriers.
In other words, the independent agent does the searching and locating of coverage for you, and you get to choose which scenario suits you best. The independent agent works for you, not for an insurance brand.
It's also the independent agent's job to be well informed about the carriers and their products. The agent knows which insurance types and companies are a good fit for different people. With the agent's market insight and knowledge, you can arrive at a greater potential value while saving your own time and effort.
You can usually consolidate your policies too. Instead of manage various statements and payments, you can keep your auto, home and life coverage in one customer profile with the independent agent. Multi-policy discounts might be available as well.
Why Use an Independent Agent: Licensed Professional
A licensed independent insurance agent is an established specialist who has been vetted for professional knowledge and conduct. The state of Illinois requires an agent to pass an exam to sell insurance. The agent must then periodically take and pass future exams based on continuing education requirements.
Why Use an Independent Agent: Dedicated Personal Service
This may be the biggest reason to work with an independent agent. Insurance is a product and a necessity, but acquiring and maintaining it requires good relationships.
An independent insurance agent is often a member of your community with a connection to your neighborhood. The agent understands both the advantages and the challenges of where you live and how insurance fits into those factors.
With an independent agent, you can get to know a professional person by name, and over time you can become even more familiar with each other as you communicate about your changing coverage requirements.
A good independent agent will review your coverage with you at intervals and keep you current with insurance-market conditions that might favor you.
Why Use an Independent Agent: More-Efficient Claims Processing
If it's time to file a claim, your relationship with your independent agent can save you notable effort and time.
Should you need to submit a claim, you can report the event to your agent. The agent will notify the insurer and advise you during the claims process, including helping you fill out the proper forms.
In some cases, with your independent agent's support, you might even resolve in just a few days a claim that would otherwise stretch into weeks or longer.
Connect with the Right Independent Agent for You
Hometowne Insurance is an independent insurance agent with deep roots in Oswego, Montgomery and Morris (IL). Representing 12 different insurance carriers, we provide you with access to many types of coverage as well as local personal service. We are committed to working for you, not for a specific insurance company.
Contact us today to further discuss how we can help you locate the right insurance based on the factors that matter to you.
Oswego/Montgomery: (630) 554-4040
Morris: (815) 942-1312
Email us
We are also an independent insurance agent for nearby communities such as Plano, Plainfield, Batavia, Geneva, Naperville and Aurora.
Agreed Value vs. Stated Value Insurance
You live in Oswego, Montgomery or Morris (IL), and you have a 1967 Chevy Corvette in mint condition. Your father purchased it decades ago and took great care of it, and then, as an amazing gift, he gave it to you.
You have provided the same care for it as he did: regular cleaning and polishing, protection from the elements, selective driving to keep the mileage low.
One beautiful summer day, you take it out for a short spin around town with the top off. When you're driving through an intersection, another driver makes a last-second left in front of you and causes a collision.
Although no one is seriously injured, the Corvette is just about totaled. You can tell by looking at the car that a repair is out of the question. With that being the case, will you receive the full value for it from your insurance company?
The good news is that you can make sure you do if you have the proper coverage. To illustrate carrying the right insurance for a classic auto, we'll discuss how carriers typically determine and insure auto values.
Actual Cash Value for Oswego, Montgomery, Morris Classic Car
If your policy will pay out according to the Corvette's actual cash value, the amount will be what it was worth the day of the crash right before the accident.
To arrive at this value, an insurance adjuster will inspect the car at the tow yard. The adjuster will then refer to resources of their own choosing to form the settlement offer. This amount is usually based on the original purchase price in current-day dollars less depreciation.
Under this system, there's always a chance you'll disagree with the car's stated worth. If you present evidence that the value is higher, the adjuster may or may not re-evaluate the payout amount.
If you're really miffed by the stated value and you detect little chance of changing it, you might hire counsel to pursue the issue further, but of course this can create more stress and expenses.
Agreed Value for Oswego, Montgomery, Morris Classic Car
Where actual cash value can lead to a shortfall, agreed value coverage removes that concern if your classic car is eligible.
With this coverage – note that not all carriers offer it – you and the insurer establish a classic-car insurance policy in which both sides agree on the vehicle's value based on an appraisal and photos when you set up the policy.
In financially securing the classic car's more-accurate higher worth, an agreed value policy lets you substantiate everything you've done to maintain and even increase the car's value, such as adding custom wheels or upgrading the engine. You will need to do a new appraisal on the vehicle as the market value changes.
With the crashed Corvette, agreed value coverage would pay you the full agreed amount in the policy without questions or negotiations.
Stated Value for Oswego, Montgomery, Morris Classic Car
Where an agreed value policy will pay one predetermined value, a stated value policy will include language that in the event of theft or total loss of your classic car, the insurer will pay out either the value stated in the policy or the actual cash value, whichever is less.
With a stated value policy, the insurance company does not set the amount – you do. However, this does not guarantee that you would receive it. In the event of theft or total loss, an insurance adjuster will determine the car's current market worth apart from the value that you stated in the policy. In other words, the coverage leaves room for a differing assessment and a value reduction according to depreciation.
You might wonder why someone would choose stated value over agreed value. The answer is that some insurance companies do not offer agreed value on their collectible-auto policies. Some people want the cheapest option, so they go with stated value only to find out any money saved will be lost in the event of an accident.
Find the Right Classic-Car Coverage for You
With access to a wide range of carriers and types of policies, Hometowne Insurance provides the choices for locating your classic car's ideal agreed value or stated value coverage. We can let you know if your car qualifies for the insurance and present you with premium scenarios that can adapt to your budget.
Contact us today to find out more about our versatile options for Oswego, Montgomery and Morris.
Oswego/Montgomery: (630) 554-4040
Morris: (815) 942-1312
Email us
We are also a main source of classic-car agreed value and stated value insurance for nearby communities such as Batavia, Geneva, Aurora, Plainfield, Plano and Naperville.
Understanding Umbrella Insurance
Many of us who live or work in Oswego, Montgomery or Morris (IL) carry both home and auto insurance. Those policies protect us up to set limits of personal liability.
In some cases, however, we might be faced with a liability situation that not is not fully covered by our primary homeowners or automobile policy.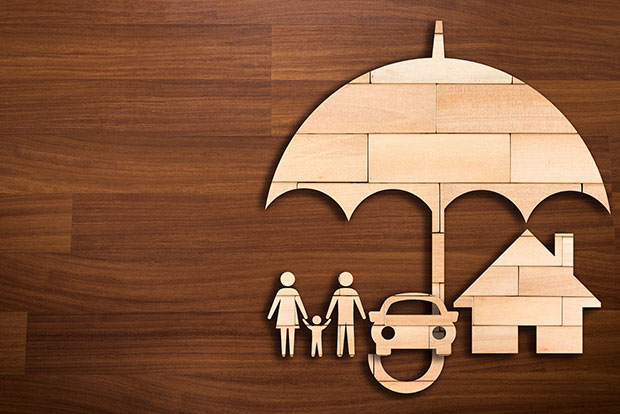 For example, you are out of town in winter and your 20-year-old son has a party. The sidewalk and driveway are not sufficiently shoveled and salted, and someone slips and is badly injured. That person's family decides to sue for medical and rehabilitation expenses.
The injured person will also miss substantial time from work, and the family sues for lost wages as well.
Your homeowners policy has $300,000 in liability protection. As an outcome of the family's litigation, the insurance company and the injured person agree on a settlement of $325,000. You would then need to produce the $25,000 difference. Some people might have that amount saved, and some might not.
Still others might not be concerned about the expense because they carry an umbrella policy, which would defend the insured.
Umbrella Insurance: What It Is and How It Works
Umbrella insurance is coverage that extends financial protection for liability beyond what is specified in other primary policies, such as your auto and homeowners insurance.
Typically, before umbrella coverage pays out, the primary policy must disburse funds first. Using our slip-and-fall example, the primary homeowners insurance will pay the first $300,000 of liability costs. The umbrella coverage then will pay out the $25,000 balance.
Now let's consider an example involving auto insurance. You're involved in a collision in which the other driver's car is totaled and the driver is injured, and it's determined you're at fault. The car must be replaced, and in addition to requiring medical care and rehabilitation, the other driver will not be able to work for some time.
In the end, the insurance company and the driver agree on $400,000 to cover costs. The primary policy will pay out for the car replacement, medical bills and lost wages up to $100,000 per person and $300,000 per claim. If you have umbrella insurance, it may pay the remaining $300,000 balance owed.
Do I Really Need Umbrella Insurance?
The preceding scenarios provide an initial idea of how valuable umbrella coverage can become. When you add up all expenses involved in a liability case, the total cost can often surpass a primary policy's standard coverage.
Nearly all states maintain laws governing financial responsibility for drivers deemed responsible for bodily injury and property damage resulting from an accident. If that liability cannot be satisfied by existing coverage and available funds, personal assets can potentially be seized through litigation. If the defendant does not have seizable assets, damages may still have to be paid through future earnings.
With these things considered, it's easy to see how umbrella insurance might benefit anyone. Plus, umbrella insurance often extends to other members of your residence, including a spouse, children and other relatives who live at the home and do not carry insurance in their own name.
If you own rental property, umbrella coverage offers protection beyond what your renter's policy covers for liability as well.
Even more, unlike excess liability coverage, which covers only the same risks as the underlying policy, umbrella insurance broadens to include other hazards such as damages from libel or slander, which are excluded in a standard homeowners policy.
Umbrella insurance even extends to protect your liability risk anywhere else you might be in the world (with the exception of certain property you own under other countries' laws).
What Does Umbrella Insurance Require?
Individual insurance companies establish the underlying coverage of their umbrella policies. The umbrella policy will specify the minimum liability amount you must first have to qualify for the extended coverage.
Many states mandate a minimum amount of liability coverage on an auto policy. However, that amount may be lower than the umbrella carrier's required underlying amount before the umbrella coverage goes into effect. If this is the case, the liability amount on the primary policy would need to be raised to meet the umbrella's minimum.
Some carriers might also specify that all property (home, auto, etc.) must be insured with them before umbrella coverage is available.
What Are Umbrella Insurance Limits and Costs?
Umbrella policies can range from $1 million to tens of millions in protection. Your limit would depend on your insurance budget and how much coverage you wish for.
Umbrella insurance has a superb cost-to-coverage ratio as well. The Insurance Information Institute currently estimates between $150 and $400 per year for a $1 million umbrella policy. This is a much greater value than carrying the same amount of extra liability on the main policy.
What Does Umbrella Insurance Not Cover?
These policies do not cover personal belongings, losses or damage related to operating a business (including home-based businesses), intentional or criminal acts or omissions, and written or oral contracts.
Note too that some agencies may not offer umbrella insurance that includes liability protection against uninsured/underinsured motorists as it relates to an auto insurance policy. This is significant when we look at it more closely.
Let's say your spouse is carpooling your children and their friends to soccer practice. Suddenly, another motorist causes an accident with your spouse's vehicle. It turns out the other driver's auto insurance has low liability coverage (the driver is underinsured).
This would normally mean the other party's policy will cap out quickly and may not cover everyone who was in your spouse's vehicle. With an umbrella policy, some carriers will allow you to endorse your policy to include $1 million of insurance for uninsured/underinsured for automobile coverage.
When we transport our children, family members and others, it is important that we protect them as well, and umbrella insurance can help.
Find the Right Umbrella Insurance for You
Hometowne Insurance has access to many types of umbrella policies from different carriers, including coverage for uninsured/undersinsured motorists under the umbrella.
Contact us today to learn more about umbrella insurance and our versatile options for Oswego, Montgomery and Morris.
Oswego/Montgomery: (630) 554-4040
Morris: (815) 942-1312
Email us
We are also a main source of umbrella insurance for nearby communities such as Plano, Yorkville, Batavia, Geneva, Aurora and Plainfield.
Home and Auto Insurance: Understanding and Determining Deductibles
Those of us who own a home, an auto or both in Oswego, Montgomery or Morris (IL) know how important it is to protect our investment with proper insurance. The insurance deductible is an elemental part of a home or auto policy. In this discussion, we'll examine what a deductible is and how to determine the right one for you.
Your home or auto deductible is how much you will pay when you file a qualifying claim; your insurance will then pay the remainder of the total expense. The deductible is paid with each filing, making it different from health insurance, which covers all costs beyond the deductible minus any co-pays or co-insurance.
The deductible figure is factored as a dollar amount that relates to the insurance premium.  A higher deductible usually corresponds with a lower premium, and a lower deductible has a higher premium.
Let's consider an example involving a home. You have a $1,000 policy deductible (the average amount). A fire causes $5,000 of damage to the kitchen. When you file the claim, you will pay $1,000 for the repair, and the insurer will pay the remaining $4,000.
If your home had sustained less than $1,000 in damage, you would have paid the full amount yourself, and you would not have filed a claim.
(Note that for damage caused by nature such as wind or hail, many policies will calculate the deductible as a percentage, often 1%–5%, of the claim.)
Now let's say you have an auto policy with a $1,000 deductible. While you're driving in snow, your car skids into a barrier, causing $3,500 in damage to the vehicle. To repair the car, you will pay the first $1,000 and your carrier will pay the remaining $2,500.
Let's further review home and auto deductibles separately.
Oswego, Montgomery, Morris (IL) Insurance Deductible: Home
The right homeowners deductible will depend on your financial situation. A good strategy is to carry the highest amount you can afford or that you are comfortable with. The higher deductible will save you more on your premium. Many carriers also may reduce the premium the longer you go into your policy period without making a claim.
If you are financially solvent, whether you pay a low deductible/high premium or a high deductible/low premium may not matter. Your choice may come down to what you can save with lower premiums versus how you measure the chance you'll need to file claims and pay the deductibles.
If you have modest resources, ideally you have savings or an emergency fund, but if you don't, you can still gauge by the numbers. If you can pay $1,000 for a claim but $2,000 would be a stretch, the lower amount will be proper for you. You won't save as much on the premium, but you also won't have to pay as much at once for a repair.
In the event you can pay for a higher deductible, you can lower your premium, depending on the coverage and the insurer.
Oswego, Montgomery, Morris (IL) Insurance Deductible: Auto
Auto insurance can include different deductibles for different coverage such as collision, comprehensive and uninsured/underinsured motorists. Not all auto coverage requires a deductible. Liability insurance, for example, sometimes does not have one; however, the coverage pays only for the damage you cause others, not for damage to you or your car.
The same principle applies to auto insurance as to home insurance: Carry the highest deductible you can afford should your vehicle be damaged. In addition to lowering your premium, some insurers may offer a "disappearing deductible" program in which your liability amount goes down for each year without a claim.
Deductibles for auto coverage typically range between $500 and $2,000.
Find the Right Coverage and Deductible for You
The Hometowne Insurance team can help guide you through deciding on the desired coverages and deductibles for your auto and homeowners insurance.
Contact us today to find out more about our versatile options for Oswego, Montgomery and Morris.
Oswego/Montgomery: (630) 554-4040
Morris: (815) 942-1312
We are also a main source of home and auto insurance for nearby communities such as Batavia, Geneva, Aurora, Plainfield, Plano and Naperville.
Classic Car Insurance: What Is It, and Should You Have It?
Owning a classic car is a joy for many auto enthusiasts in Oswego, Yorkville, Morris and Minooka. If you have one, you take great care of it so you can fully enjoy it. You likely keep it clean and sheltered and attend to it whenever needed.
Because collectible cars are also often valuable, having the right insurance for them is just as important as maintaining them.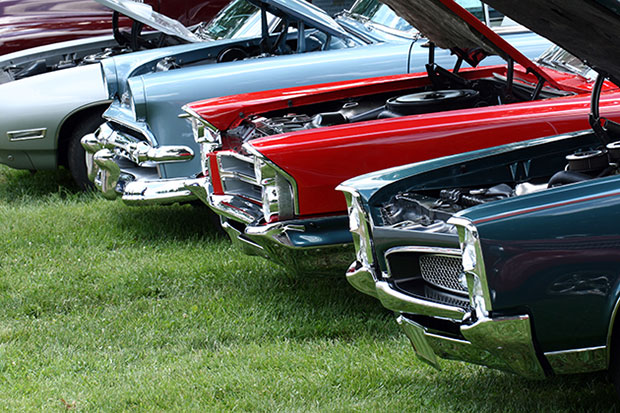 Standard auto insurance factors a car's age, miles and depreciation into its current worth. For this reason, standard policies usually will not protect a classic car for its total value in the event of damage or loss. Rather, it will pay out only the car's replacement cost or its actual cash value (replacement cost minus depreciation), whichever is less.
With a collector car, age, custom features and the level of restoration are traits that add to its worth. The car's present-day value can exceed its original price. Carrying classic car insurance will cover your collectible auto for an agreed (guaranteed) value confirmed by the underwriter or another resource such as an appraiser or a reputable price guide.
As an example, if you have a 1969 Mercury Cyclone CJ two-door fastback valued at $50,000 and it suffers a total loss in an accident, a collectible car insurance policy would pay out the full $50,000.
Plus, if the value of your collectible car continues to rise over time (e.g. you further restore it), you can renegotiate the covered value with your carrier.
Another advantage of the insurance is that because most classic cars are driven much less often than standard vehicles, premiums can be notably less than a standard policy's, which would rate a classic car as a regular vehicle with regular rates.
Types of Classic Car Insurance
Although some insurance might classify vehicles differently, many classic car policies are similar. The following are some common coverage categories; note that defining ages for the types of cars can vary among carriers.
Classic Car Insurance for restored autos 19–24 years old in good working condition with a greater value than other cars of the same make and modelyear
Antique Car Insurance for autos at least 25 years old in good working original or original restored condition
Modified Car Insurancefor autos that are altered from their original condition (e.g. engine, body, chassis, interior)
Kit Cars and Replica Insurancefor representation automobiles that are at least 24 years old with separate manufactured components or that represent the assembled reproductions of any motor vehicle at least 25 years old
What Classic Car Insurance Covers
Insurance for collectible cars is like standard insurance in that it typically covers liability, medical payments and uninsured/underinsured motorists.
Aside from optional coverage such as collision and comprehensive, a classic car policy might also include insurance such as:
roadside assistance including towing with a flatbed truck (required) to prevent wear and tear during transportation
spare parts for items such as rare wheels and transmission or engine components
specialized repair in the event a custom car is damaged
no attendance required insurance for the car during display at a show where you're not present
Find the Right Classic Car Coverage for You
Hometowne Insurance specializes in collectible car insurance for Oswego, Yorkville, Morris and Minooka. With our knowledge and resources, you can determine the coverage options and eligibility for your special collectible auto. We can also inform you about insurance with no mileage restrictions and make you aware of available discounts.
Add extra peace of mind to owning your collectible car – contact Hometowne today.
Oswego: (630) 554-4040
Morris: (815) 942-1312
Email us
We are also a main source of classic car insurance for nearby communities such as Plainfield, Naperville, Aurora, Plano, Montgomery, Batavia and Geneva.
How Much Is Car Insurance in Illinois?
Car insurance is mandatory for those who drive a vehicle in Illinois (including Oswego, Plainfield, Naperville, Aurora, Morris and Montgomery). That mandate includes only a minimum of liability insurance.
To meet the state's requirements, Illinois drivers must carry at least the following liability amounts:
bodily injury – $25,000/person, $50,000/accident
property damage – $20,000/accident
bodily injury by uninsured/underinsured motorist – $25,000/person, $50,000/accident
These mandatory coverages for the state are low, so as mindful consumers, we want to be wary of cheap car insurance that can still leave us exposed.
In the long run, better insurance coverage will always be a better value, particularly when we consider our goal is to protect ourselves, our passengers and anyone else who might be involved in an accident. A full car insurance policy will cover bodily liability, property damage, uninsured/underinsured motorist bodily injury, and comprehensive and collision.
Collision coverage is for when a vehicle hits another vehicle or object. Comprehensive coverage is for theft, vandalism, and damage from weather or fire – i.e. things that can happen to the vehicle when it is not moving.
Factors Behind How Much Car Insurance Costs in Illinois
Because coverage is mandatory, we all pay car insurance premiums. We want to have the best possible coverage for the best available price. However, all insurance carriers assess their customers differently, which leads to a wide range of rates for the same types of coverage among them. Rates can vary by more than $2,000 depending on the company or the policy type, so it's always good to revisit how much insurance costs in Illinois.
Auto insurers will base their auto premiums on factors such as your city of residence and how much coverage you're seeking. Your deductible amount will also influence your cost: the higher the deductible, the lower the premium.
Other cost considerations include age, gender, marital status, credit score and driving record. For our current discussion, we'll briefly review these other determinants.
Age Car insurance will usually cost less for older drivers than for younger ones because of their greater experience on the road. Premiums for a middle-age driver and a teenage driver might differ by thousands of dollars. The good news is that Illinois ranks around the bottom quarter of U.S. insurance costs for teenagers.
Gender A person's gender doesn't weigh in as much as age in determining rates, but it is still considered by underwriters when calculating premiums. In Illinois, the difference in rates between women and men is often minor.
Marital Status Just as for taxes, being married can favor one's car insurance costs. A married couple in Illinois will typically save on their auto premiums.
Credit Score People's credit scores reflect how they manage their money. Research also shows that drivers with higher credit scores tend to be more-responsible auto insurance customers. Underwriters will look closely at credit score in assessing a person's cost of insurance protection.
In Illinois, a driver with an excellent credit score might save as much as $1,000 for the same coverage as a person with a very bad score. (Note: A person with no credit score is evaluated the same as a person with credit that is poor or less than fair.)
Driving Record Drivers with no accidents or moving violations on their record will pay less in premium than drivers who do have them. If a driver is found to be at fault in an accident or cited for a violation such as DUI, insurance costs will increase, and they will continue to climb with any successive occurrences.
On the average, a first minor at-fault accident in Illinois could result in an annual premium increase of a little over $500. A first DUI could raise yearly rates by more than $1,000.
So How Much Does Car Insurance Cost in Illinois?
Determining your most favorable scenario requires having different quotes from different carriers because the costs can range so much. An independent agency is typically your best resource for this access because it is not beholden to a particular carrier.
An independent agency also serves as a central reference for insurance information, meaning you don't have to call multiple companies for quotes.
Get Started on the Best Available Coverage for You
An independent, full-service agency like Hometowne Insurance offers you estimates from more than 10 car insurance carriers. Plus, when you combine your Illinois car insurance with protection for your home, you save even more.
We enjoy serving our customers in nearby communities such as Oswego, Plainfield, Naperville, Aurora, Morris and Montgomery. If you'd like to further discuss how much car insurance costs in Illinois, including available coverage for you, simply email us or call (630) 554-4040.