Month:
July 2021
Insurance for HVAC, Plumbing and Electricians
Different businesses in Oswego, Montgomery and Morris (IL) will often have different concerns when it comes to protection from risk. In this discussion, we'll briefly look at insurance for HVAC, plumbing and electricians here in the area.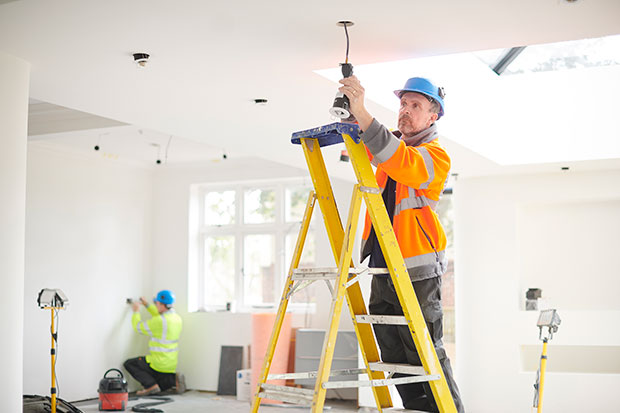 Insurance for Oswego, Montgomery, Morris HVAC
HVAC contractors keep themselves busy installing, repairing and providing service for ventilation and airflow units such as furnaces and air conditioners, which might also include ductwork. This can expose them to risks such as:
injury from welding or electrical wiring
hazardous chemicals such as refrigerant
business-premises injuries
job-site accidents
commercial-auto liability
employee theft
Most HVAC service providers are hard-working professionals. At the same time, it's just hard to predict a problem or liability – many are mistakes or accidents. With the right HVAC contractor insurance, you know you won't have to pay out for an emergency situation from your own pocket.
Just a few common types of insurance for small and medium HVAC businesses are general liability, commercial property, commercial auto and workers' compensation.
General liability protects the business from risks of bodily injury and property damage that may arise from daily operations (e.g. an employee damages a customer's home while installing an air conditioner). This coverage can also include protection from liability related to advertising and completed operations.
Commercial property covers the business building's structure and contents (e.g. a fallen tree during a storm smashes through a window, also damaging equipment inside).
Commercial auto insurance covers company vehicles that travel to job sites or carry supplies such as ducts and air conditioners (e.g. trucks, cargo vans, trailers).
Workers' compensation insurance the business against liability concerning employee illness or injury (e.g. a technician suffers a serious back strain while moving a heavy box).
The cost of HVAC contractor insurance will vary depending on factors such as claims history, the type and amount of insurance, and your company's size and location. An independent agent with access to a wide range of insurance scenarios from different carriers is an excellent resource for getting the coverage that is best for your business.
Insurance for Plumbing Oswego, Montgomery, Morris
Plumbers confront risks associated with installing, repairing and providing service for piping and fixtures for the conveyance of residential, commercial and municipal water. Just a few might include:
dispute over scope of work and completion
employee injury
water damage
property damage
commercial-auto liability
theft of tools or equipment
Similar to HVAC contractor insurance, common coverage for plumbers can be general liability, commercial property, commercial auto and workers' compensation.
A plumber might also desire certain types of specialty insurance based on what the business requires. For example, because of risks associated with your specific operation, you might carry extended ("umbrella") liability beyond what you already have. You might also add endorsements to ensure full replacement value of equipment or machinery.
If you have a smaller business with limited risk, you might consider a Business Owners' Policy (BOP), which combines general liability, commercial property and business income insurance into one policy (income coverage provides revenue if your business runs into a stoppage because of a covered event, such as a fire).
Regardless of what coverage you carry, you'll always want to closely review it for any gaps in protection for your business's particular risks. Does it cover you for plumbing work on new construction? What about damage to existing pipes? An independent insurance specialist can be an excellent resource for ensuring your insurance is properly thorough.
Also like HVAC insurance, the cost of plumbing insurance will be influenced by factors such as claims history, type and amount of coverage, and company size and location.
Insurance for Electricians Oswego, Montgomery, Morris
If you're an electrical contractor, you're familiar with your profession's distinctive risks, including some that might be obscure. For example, what if a staff member working on an electrical system causes an outage that wipes out part of a database? In business as in life, there are simply some things we can't plan for.
Insurance for electricians helps protect against the factors that can lead to financial loss, such as property damage and personal injury. In this field as with HVAC and plumbing, basic coverage will often include general liability, commercial auto and workers comp.
Here too an electrician might benefit from a BOP if the business is smaller with low-to-moderate risk factors. With a BOP, you can bundle and customize the risk protection you need. An independent insurance agent without ties to a particular carrier can help you with the overall insurance plan that is best for your business.
Find the Right Cost and Coverage for You
Whether you are an HVAC, plumbing or electrical contractor, you want to approach each day with more focus on your work and less concern about your risk. Having the right insurance can be the difference between a growing business and a struggling one.
Hometowne Insurance is an independent agency that provides local contractors with the coverage possibilities for smart, thorough choices that also make financial sense. Contact us today to begin building the ideal insurance scenario for your business in Oswego, Montgomery or Morris.
Oswego/Montgomery: (630) 554-4040
Morris: (815) 942-1312
Email us
We also offer HVAC, plumbing and electrician insurance for businesses in nearby communities such as Aurora, Batavia, Yorkville, Plano and Plainfield.