Month:
May 2021
Ways to Lower Your Auto Insurance Bill
If you live or work in Oswego, Montgomery or Morris (IL) and drive a car, you understand the need to insure it. You naturally want the best coverage for the best price as well, so it's always good to know the different ways you can lower your auto insurance bill.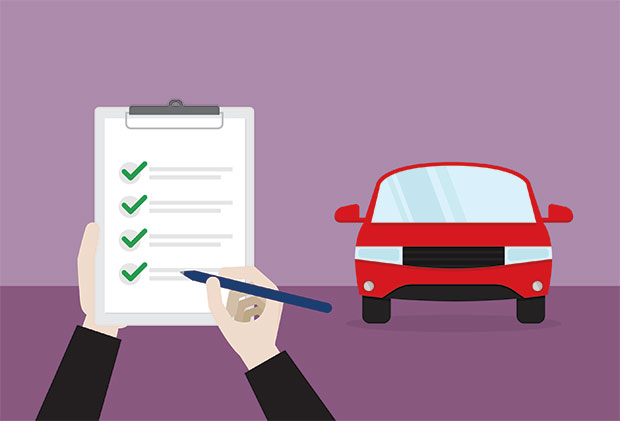 One big thing to remember is that auto insurance isn't a fixed expense that you're bound to. Rather, you can do things both now and later to ensure you're getting the most value from your insurance investment.
Way to Lower Your Auto Insurance Bill: Have Your Agent Shop It for You
Competing insurance companies charge different rates at different times for similar coverage. In determining rates, they may apply their own formulas that consider factors such as age, driving record and credit history. To save more money, you want your agent to find a carrier with the right rate for the driver you are today.
Having access to quotes from several carriers lets you compare them. Once you have chosen coverage, you also can review your policy every six to 12 months as it renews. That way, you can determine if you are still getting the best coverage for the best price. Insurers often lower their rates to attract new customers, and it's always possible that you could benefit too.
Way to Lower Your Auto Insurance Bill: Look for Discounts
Most insurance companies usually offer different policy discounts. Your driving record and your type of auto can be two factors that might determine possible savings. For example, coverage for a middle-aged man driving a Ford passenger car will usually cost less than insurance for a young man with a Corvette.
Safety features can play a part too. A car with chest airbags, a security system and anti-lock brakes may qualify for a better rate than a car without those items.
Bundling policies by quoting auto and home insurance in a package will save you money as well. Other discount variables could be paperless statements, direct-debit of premium payments and paying the premium in full as opposed to in installments.
Teen drivers might qualify for discounts by having good grades or taking a safe-driving course. You could save up to 20% if your child is a B or better student.
Way to Lower Your Auto Insurance Bill: Drive Responsibly
By driving responsibly, you drive safely, carefully and courteously. Fewer accidents and moving violations result in better auto insurance rates. Being careful does pay off.
While the discount for safe and responsible driving can vary, it can often be between 10% and 25%. It also is usually determined by how long you drive without an accident or a claim. For example, a driver with three years of safe, claim-free driving might qualify for one discount tier and a driver with five years of safe driving may earn a higher tier.
Way to Lower Your Auto Insurance Bill: Raise the Deductible
A higher deductible will have a lower monthly premium. For example, adjusting your deductible from $500 to $750 could reduce the cost of your collision coverage by as much as 20%. If you adjust the deductible to $1,000, you could save even more.
At the same time, you want to make sure the deductible won't be too high should you ever have to pay it. Consider your ability to pay your deductible in addition to what you would like to save on your premium.
Way to Lower Your Auto Insurance Bill: Reduce Your Coverage
Lowering your coverage amounts can lower your premium. You might save by reducing certain coverage amounts as long as they still comply with limits required by Illinois.
Always speak to your insurance agent before lowering your coverage. State minimum coverage covers very little.
Way to Lower Your Auto Insurance Bill: Leverage Your Credit Score
Your credit score is linked to your likelihood to file an insurance claim, so insurance companies will factor it in when pricing a quote for you. Drivers with no credit or bad credit will almost always pay more for insurance than drivers with good credit.
If you do have good credit, your score will often help lower your premium. If you have no credit or poor credit, you can look to build or improve it. A credit score that gets better over time can position you for a better future premium – and keep more money with you.
Find the Right Cost and Coverage for You
When exploring ways to lower your auto insurance premium, it's always a good idea to go over your coverages with your independent agent. Your Hometowne Insurance agent can help you identify ways to reduce your bill and find discounts you're entitled to. Contact us today to further discuss your auto insurance in Oswego, Montgomery or Morris.
Oswego/Montgomery: (630) 554-4040
Morris: (815) 942-1312
Email us
We also offer ways to lower auto insurance bills for drivers in nearby communities such as Plano, Yorkville, Batavia, Plainfield, Naperville and Aurora.