Month:
April 2021
Why Use an Independent Insurance Agent?
Imagine you're shopping for a new car in Oswego, Montgomery or Morris (IL). Two dealerships are side by side.
At the first dealership, the salesperson represents a particular make of car and is excited to tell you about all of the new SUVs and hatchbacks offered by that manufacturer. As a devotee of the brand, the salesperson is knowledgeable about the vehicles and all they can offer you.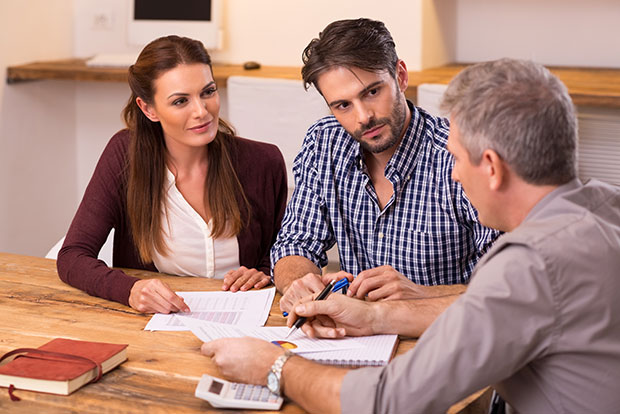 At the second dealership, the salesperson represents multiple makes, models and sizes of auto. The salesperson isn't beholden to one brand, and the inventory has many choices of cars according to what you may currently need.
If you were unsure about which car would be right for you, which dealership do you think might guide you to a better result?
The same question can be asked about insurance agencies. A wider range of coverage types and price points without allegiance to one carrier is but one reason why using an independent insurance agent can benefit you.
Let's look at a few more reasons why using an independent agent in Oswego, Montgomery or Morris can be a great asset.
Why Use an Independent Agent: More Choices, Less Shopping and Maintenance
Most independent insurance agents represent from five to eight different insurance companies. When you need coverage, with an independent agent you will complete just one application to receive multiple quotes from competing carriers.
In other words, the independent agent does the searching and locating of coverage for you, and you get to choose which scenario suits you best. The independent agent works for you, not for an insurance brand.
It's also the independent agent's job to be well informed about the carriers and their products. The agent knows which insurance types and companies are a good fit for different people. With the agent's market insight and knowledge, you can arrive at a greater potential value while saving your own time and effort.
You can usually consolidate your policies too. Instead of manage various statements and payments, you can keep your auto, home and life coverage in one customer profile with the independent agent. Multi-policy discounts might be available as well.
Why Use an Independent Agent: Licensed Professional
A licensed independent insurance agent is an established specialist who has been vetted for professional knowledge and conduct. The state of Illinois requires an agent to pass an exam to sell insurance. The agent must then periodically take and pass future exams based on continuing education requirements.
Why Use an Independent Agent: Dedicated Personal Service
This may be the biggest reason to work with an independent agent. Insurance is a product and a necessity, but acquiring and maintaining it requires good relationships.
An independent insurance agent is often a member of your community with a connection to your neighborhood. The agent understands both the advantages and the challenges of where you live and how insurance fits into those factors.
With an independent agent, you can get to know a professional person by name, and over time you can become even more familiar with each other as you communicate about your changing coverage requirements.
A good independent agent will review your coverage with you at intervals and keep you current with insurance-market conditions that might favor you.
Why Use an Independent Agent: More-Efficient Claims Processing
If it's time to file a claim, your relationship with your independent agent can save you notable effort and time.
Should you need to submit a claim, you can report the event to your agent. The agent will notify the insurer and advise you during the claims process, including helping you fill out the proper forms.
In some cases, with your independent agent's support, you might even resolve in just a few days a claim that would otherwise stretch into weeks or longer.
Connect with the Right Independent Agent for You
Hometowne Insurance is an independent insurance agent with deep roots in Oswego, Montgomery and Morris (IL). Representing 12 different insurance carriers, we provide you with access to many types of coverage as well as local personal service. We are committed to working for you, not for a specific insurance company.
Contact us today to further discuss how we can help you locate the right insurance based on the factors that matter to you.
Oswego/Montgomery: (630) 554-4040
Morris: (815) 942-1312
Email us
We are also an independent insurance agent for nearby communities such as Plano, Plainfield, Batavia, Geneva, Naperville and Aurora.