Month:
February 2021
Understanding Umbrella Insurance
Many of us who live or work in Oswego, Montgomery or Morris (IL) carry both home and auto insurance. Those policies protect us up to set limits of personal liability.
In some cases, however, we might be faced with a liability situation that not is not fully covered by our primary homeowners or automobile policy.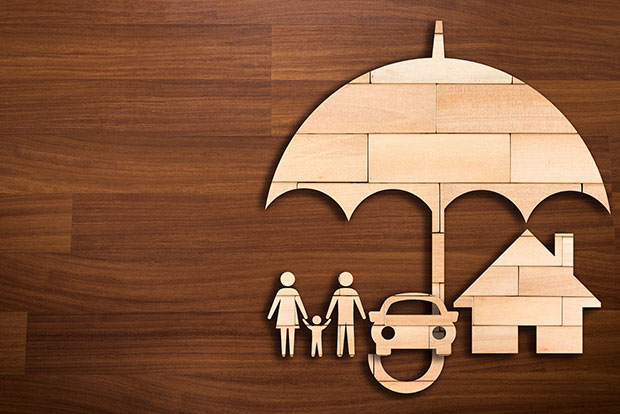 For example, you are out of town in winter and your 20-year-old son has a party. The sidewalk and driveway are not sufficiently shoveled and salted, and someone slips and is badly injured. That person's family decides to sue for medical and rehabilitation expenses.
The injured person will also miss substantial time from work, and the family sues for lost wages as well.
Your homeowners policy has $300,000 in liability protection. As an outcome of the family's litigation, the insurance company and the injured person agree on a settlement of $325,000. You would then need to produce the $25,000 difference. Some people might have that amount saved, and some might not.
Still others might not be concerned about the expense because they carry an umbrella policy, which would defend the insured.
Umbrella Insurance: What It Is and How It Works
Umbrella insurance is coverage that extends financial protection for liability beyond what is specified in other primary policies, such as your auto and homeowners insurance.
Typically, before umbrella coverage pays out, the primary policy must disburse funds first. Using our slip-and-fall example, the primary homeowners insurance will pay the first $300,000 of liability costs. The umbrella coverage then will pay out the $25,000 balance.
Now let's consider an example involving auto insurance. You're involved in a collision in which the other driver's car is totaled and the driver is injured, and it's determined you're at fault. The car must be replaced, and in addition to requiring medical care and rehabilitation, the other driver will not be able to work for some time.
In the end, the insurance company and the driver agree on $400,000 to cover costs. The primary policy will pay out for the car replacement, medical bills and lost wages up to $100,000 per person and $300,000 per claim. If you have umbrella insurance, it may pay the remaining $300,000 balance owed.
Do I Really Need Umbrella Insurance?
The preceding scenarios provide an initial idea of how valuable umbrella coverage can become. When you add up all expenses involved in a liability case, the total cost can often surpass a primary policy's standard coverage.
Nearly all states maintain laws governing financial responsibility for drivers deemed responsible for bodily injury and property damage resulting from an accident. If that liability cannot be satisfied by existing coverage and available funds, personal assets can potentially be seized through litigation. If the defendant does not have seizable assets, damages may still have to be paid through future earnings.
With these things considered, it's easy to see how umbrella insurance might benefit anyone. Plus, umbrella insurance often extends to other members of your residence, including a spouse, children and other relatives who live at the home and do not carry insurance in their own name.
If you own rental property, umbrella coverage offers protection beyond what your renter's policy covers for liability as well.
Even more, unlike excess liability coverage, which covers only the same risks as the underlying policy, umbrella insurance broadens to include other hazards such as damages from libel or slander, which are excluded in a standard homeowners policy.
Umbrella insurance even extends to protect your liability risk anywhere else you might be in the world (with the exception of certain property you own under other countries' laws).
What Does Umbrella Insurance Require?
Individual insurance companies establish the underlying coverage of their umbrella policies. The umbrella policy will specify the minimum liability amount you must first have to qualify for the extended coverage.
Many states mandate a minimum amount of liability coverage on an auto policy. However, that amount may be lower than the umbrella carrier's required underlying amount before the umbrella coverage goes into effect. If this is the case, the liability amount on the primary policy would need to be raised to meet the umbrella's minimum.
Some carriers might also specify that all property (home, auto, etc.) must be insured with them before umbrella coverage is available.
What Are Umbrella Insurance Limits and Costs?
Umbrella policies can range from $1 million to tens of millions in protection. Your limit would depend on your insurance budget and how much coverage you wish for.
Umbrella insurance has a superb cost-to-coverage ratio as well. The Insurance Information Institute currently estimates between $150 and $400 per year for a $1 million umbrella policy. This is a much greater value than carrying the same amount of extra liability on the main policy.
What Does Umbrella Insurance Not Cover?
These policies do not cover personal belongings, losses or damage related to operating a business (including home-based businesses), intentional or criminal acts or omissions, and written or oral contracts.
Note too that some agencies may not offer umbrella insurance that includes liability protection against uninsured/underinsured motorists as it relates to an auto insurance policy. This is significant when we look at it more closely.
Let's say your spouse is carpooling your children and their friends to soccer practice. Suddenly, another motorist causes an accident with your spouse's vehicle. It turns out the other driver's auto insurance has low liability coverage (the driver is underinsured).
This would normally mean the other party's policy will cap out quickly and may not cover everyone who was in your spouse's vehicle. With an umbrella policy, some carriers will allow you to endorse your policy to include $1 million of insurance for uninsured/underinsured for automobile coverage.
When we transport our children, family members and others, it is important that we protect them as well, and umbrella insurance can help.
Find the Right Umbrella Insurance for You
Hometowne Insurance has access to many types of umbrella policies from different carriers, including coverage for uninsured/undersinsured motorists under the umbrella.
Contact us today to learn more about umbrella insurance and our versatile options for Oswego, Montgomery and Morris.
Oswego/Montgomery: (630) 554-4040
Morris: (815) 942-1312
Email us
We are also a main source of umbrella insurance for nearby communities such as Plano, Yorkville, Batavia, Geneva, Aurora and Plainfield.