Month:
November 2020
Contractors Insurance: Security for Your Valuable Service
If you own or manage a contractor business in an Illinois community such as Oswego, Yorkville, Morris or Minooka, you are familiar with the liability risks involved with your trade.
Some of the most common claims concerning contracting services in Illinois include employee injury, water damage, business interruption, and damage from defective work or falling objects.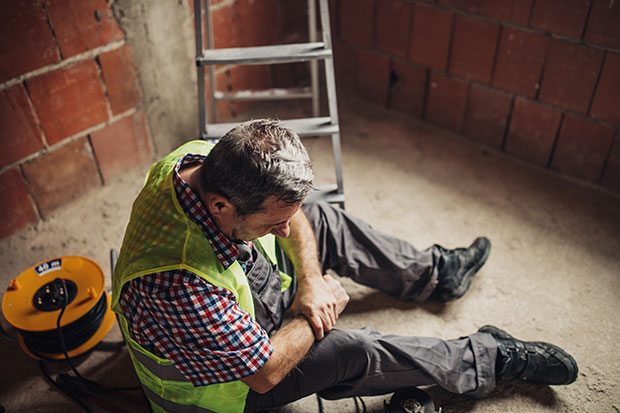 Whether you're serving residential or commercial markets, people will always need and depend on what you do. Carrying the proper contractors insurance provides the protection and peace of mind you need in serving your customers with excellence.
What Is Contractors Insurance?
Contractors insurance is a group of policies that cover the facets of a contractor's particular work. Coverage might include insurance for:
general liability for property damage or injury claims made by a third party against the contracting business
builders risk for damage or theft involving the structure or materials on a job site, as well as business interruption or financial losses because of a project delay
workers comp for protection from ramifications of employee illness, injury or death as a result of a work-related incident
commercial/business auto for theft, damage or vandalism involving company vehicles
umbrella and excess liability for coverage as a buffer against any claims that exceed another policy's limits
surety bond to guarantee your services will meet the terms of the contract
In some cases, a contractor might need just one particular type of policy. In others, a combination of one or two types might be necessary. The right insurance professionals will be able to package and customize the coverage you need at the most competitive cost.
Who Needs Contractor Insurance?
Many state and municipal laws (including in Illinois) require proper insurance to work on a project involving a contractor service. Regardless of whether they do, because of many contracting services' inherent risks, carrying contractors insurance is always a good idea for industry professionals such as:
drywall contractors
HVAC contractors
electrical contractors
directional drill contractors
carpentry contractors
painting contractors
landscape contractors
plumbing contractors
home building contractors
concrete contractors
asphalt contractors
subcontractors
How Much Does Contractors Insurance Cost in Illinois?
The cost of carrying insurance in Illinois depends on different factors. For example, an independent contractor working alone will likely carry less insurance expense than a small service company with five employees. Conversely, a large corporate contractor working on a concert arena will pay much more.
Other factors of insurance costs can include project type and location, number of employees (for worker's comp) and sales projections for the upcoming year.
Find the Right Contractors Insurance
Hometowne Insurance specializes in insurance for contractors in Illinois, including Oswego, Yorkville, Morris and Minooka. With our knowledge and resources, we can assist you in acquiring the best available coverage at the most competitive contractors insurance cost. We can also further inform you about different carriers as well as possible discounts.
Before you start looking for "contractors insurance near me" online, give us a call for the answers and attentive service you need.
Oswego: (630) 554-4040
Morris: (815) 942-1312
Email us
We are also a main source of contractors insurance for nearby Illinois communities such as Plainfield, Naperville, Aurora, Plano, Montgomery, Batavia and Geneva.