Month:
October 2020
Classic Car Insurance: What Is It, and Should You Have It?
Owning a classic car is a joy for many auto enthusiasts in Oswego, Yorkville, Morris and Minooka. If you have one, you take great care of it so you can fully enjoy it. You likely keep it clean and sheltered and attend to it whenever needed.
Because collectible cars are also often valuable, having the right insurance for them is just as important as maintaining them.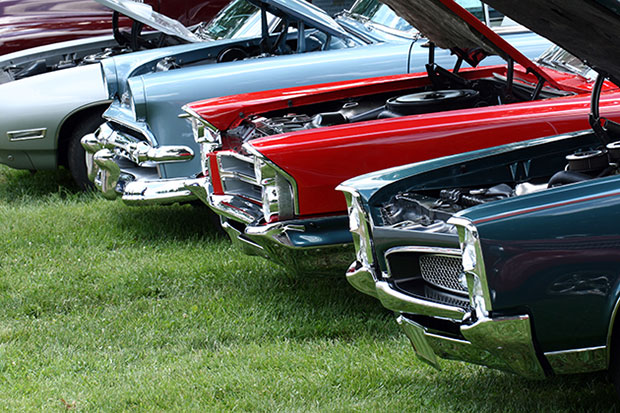 Standard auto insurance factors a car's age, miles and depreciation into its current worth. For this reason, standard policies usually will not protect a classic car for its total value in the event of damage or loss. Rather, it will pay out only the car's replacement cost or its actual cash value (replacement cost minus depreciation), whichever is less.
With a collector car, age, custom features and the level of restoration are traits that add to its worth. The car's present-day value can exceed its original price. Carrying classic car insurance will cover your collectible auto for an agreed (guaranteed) value confirmed by the underwriter or another resource such as an appraiser or a reputable price guide.
As an example, if you have a 1969 Mercury Cyclone CJ two-door fastback valued at $50,000 and it suffers a total loss in an accident, a collectible car insurance policy would pay out the full $50,000.
Plus, if the value of your collectible car continues to rise over time (e.g. you further restore it), you can renegotiate the covered value with your carrier.
Another advantage of the insurance is that because most classic cars are driven much less often than standard vehicles, premiums can be notably less than a standard policy's, which would rate a classic car as a regular vehicle with regular rates.
Types of Classic Car Insurance
Although some insurance might classify vehicles differently, many classic car policies are similar. The following are some common coverage categories; note that defining ages for the types of cars can vary among carriers.
Classic Car Insurance for restored autos 19–24 years old in good working condition with a greater value than other cars of the same make and modelyear
Antique Car Insurance for autos at least 25 years old in good working original or original restored condition
Modified Car Insurancefor autos that are altered from their original condition (e.g. engine, body, chassis, interior)
Kit Cars and Replica Insurancefor representation automobiles that are at least 24 years old with separate manufactured components or that represent the assembled reproductions of any motor vehicle at least 25 years old
What Classic Car Insurance Covers
Insurance for collectible cars is like standard insurance in that it typically covers liability, medical payments and uninsured/underinsured motorists.
Aside from optional coverage such as collision and comprehensive, a classic car policy might also include insurance such as:
roadside assistance including towing with a flatbed truck (required) to prevent wear and tear during transportation
spare parts for items such as rare wheels and transmission or engine components
specialized repair in the event a custom car is damaged
no attendance required insurance for the car during display at a show where you're not present
Find the Right Classic Car Coverage for You
Hometowne Insurance specializes in collectible car insurance for Oswego, Yorkville, Morris and Minooka. With our knowledge and resources, you can determine the coverage options and eligibility for your special collectible auto. We can also inform you about insurance with no mileage restrictions and make you aware of available discounts.
Add extra peace of mind to owning your collectible car – contact Hometowne today.
Oswego: (630) 554-4040
Morris: (815) 942-1312
Email us
We are also a main source of classic car insurance for nearby communities such as Plainfield, Naperville, Aurora, Plano, Montgomery, Batavia and Geneva.