Month:
July 2020
Why Do I Need Homeowners Insurance?
Those who are buying or have bought a home in Oswego, Plainfield, Naperville, Aurora, Morris or Yorkville know they typically need homeowners insurance as well. Though law doesn't mandate coverage, most mortgage lenders will require it before releasing a loan.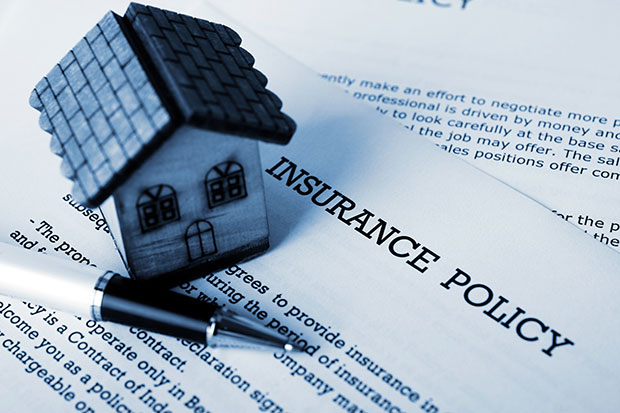 At the same time, not everyone may fully understand what their choices of insurance are or what else a policy might protect.
Some of the top things to consider for the homeowners insurance you need in Oswego, Plainfield, Naperville, Aurora, Morris or Yorkville are the insurance cost, the type of coverage, the quality of the insurance carrier and the quality of the agent serving you.
For our current discussion, we'll give you greater insight into primary benefits of coverage, types of homeowners insurance and other things a policy usually covers.
Primary Coverage Benefits
Perhaps at some point you've wondered "Why do I need homeowners insurance?" There are many good reasons to carry it, and some stand out with distinctive importance. Some major benefits include:
Protection from natural disasters. Damage from a natural occurrence such as fire, flooding or a violent storm is an ever-present possibility. Homeowners insurance will pay for costly repairs in these instances. 
Protection from theft. If someone breaks into your home, steals belongings and damages property in the process, homeowners insurance provides peace of mind by covering costs of loss and repair. 
Protection against lawsuits. In the event someone is injured in your home or on your property, that person may choose to sue. Homeowners insurance helps lower worry and stress by paying for medical bills and legal fees.
Types of Homeowners Insurance
Homeowners insurance is designed for different kinds of properties and protection requirements. Here's a look at several types:
HO-1 (basic form). The most simple and limited kind for single-family dwellings, this policy covers the actual cash value of your home and personal belongings damaged by or lost to 10 identified perils, such as fire, theft and hail. Now rarely offered, HO-1 policies make up less than 2% of coverage nationwide.
HO-2 (broad form). A more common policy and a slight upgrade from the HO-1, the HO-2 covers the dwelling at its replacement cost and personal property at its actual cash value. It also protects the home and personal property from six additional perils, such as freezing, volcanic eruption and accidental discharge of water.
HO-3 (special form). Like the HO-2, the HO-3 provides replacement cost for the dwelling and actual cash value for personal property. It also has an expanded "all risks" protection beyond the HO-2's perils for personal property. The HO-3 does exclude some causes of loss, such as neglect, power failure, and law or ordinance.
HO-5 (comprehensive form). The best and most vigorous homeowners protection, the HO-5 is similar to the H0-3 with the noteworthy difference that both dwelling and personal property are insured at their replacement cost. "All risks" protection also is included without the HO-3's exclusions, and coverage limits are higher for expensive personal property such as furs and jewelry.
HO-8 (older home form). The HO-8 is a special type of policy for homes that don't meet insurer standards for most other homeowners coverage. For example, perhaps the dwelling has antiquated plumbing or wiring or a highly weathered roof. Similar to the HO-1, the HO-8 covers only 10 named perils, and reimbursement is based on the home's actual cash value instead of the replacement cost.
What Else Homeowners Insurance Will Cover
Homeowner policies insure certain things that not everyone may be aware of, including:
Outbuildings, landscaping and hardscaping. If your property includes a barn or a fence, for example, your policy likely covers those for up to 10% of your policy amount (5% for plants). Sometimes coverage will exclude damage caused by certain perils such as wind.
Temporary living expenses if damage makes the home uninhabitable. If fire destroys much of your house and you need to relocate for a time, your homeowners insurance covers your living costs up to a specified limit, including for meals and hotel bills.
Injuries or accidents at your house. If you or a family member causes injury or damage affecting another person at your home, your homeowners insurance carries liability coverage. This also applies to injury by a pet or from a slip or a fall at your property.
Your coverage for personal belongings can include items away from the home as well. For example, if you have a college student who takes a laptop to college and it is stolen, the laptop will likely be covered for replacement cost or actual cash value based on the policy.
Get Started on the Best Available Coverage for You
Hometowne Insurance is an independent, full-service agency that helps homeowners in Oswego, Plainfield, Naperville, Aurora, Morris and Yorkville acquire the insurance they need. We provide you with estimates from more than 10 homeowners insurance carriers so you have a competitive range of cost and coverage possibilities.
Plus, when you combine your homeowners insurance with coverage for your auto, you save even more. Email or call us today (630) 554-4040 for details.